SUBSCRIBE TO OUR BRAND NEW
YOUTUBE CHANNEL
Impossible General Trivia Quiz
Question 1 of 10
What is the latin name for "Fingers"?
Question 2 of 10
What is the symbol for the astrological sign Pisces?
Question 3 of 10
In what country is the port city of Southampton?
Question 4 of 10
The Valley of the Kings is in which country?
Question 5 of 10
"So Where The Bloody Hell Are You?" has been used as an ad slogan by which company?
Question 6 of 10
Which of these is the term for an online personality?
Question 7 of 10
Which company makes the Galaxy mobile phones?
Question 8 of 10
What traditional Malaysian garment became a popular beach coverup?
Question 9 of 10
In "Gulliver's Travels", what is the name of the land of tiny people?
Question 10 of 10
What business tycoon did Jane Fonda divorce after ten years of marriage?

SUBSCRIBE TO OUR BRAND NEW
YOUTUBE CHANNEL
Trivia Quiz : General Knowledg
10 fun questions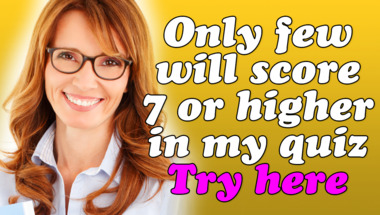 Trivia Quiz : Mixed categories
10 Questions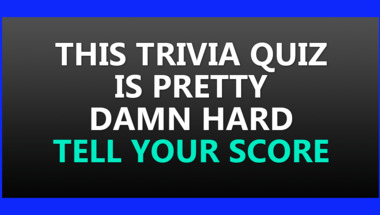 Trivia Quiz
10 questions to test your knowledge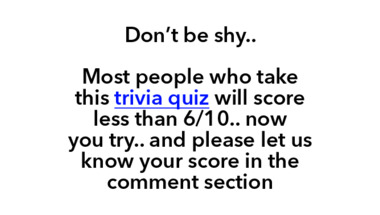 Trivia Quiz For Experts!
10 Questions For The Knowledgeable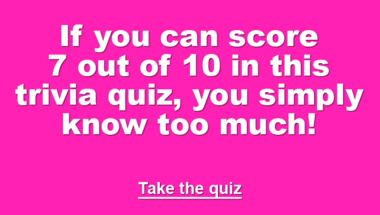 General Knowledge Quiz
10 mixed questions for you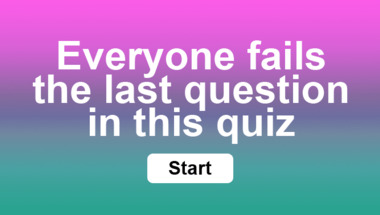 Quiz : 10 fresh trivia questio
How many correct will you get?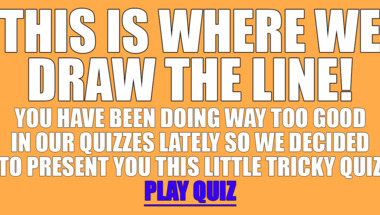 World Geography Quiz
10 questions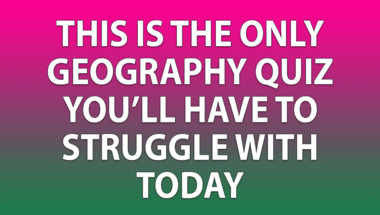 Mixed Knowledge Quiz
10 questions to test your knowledge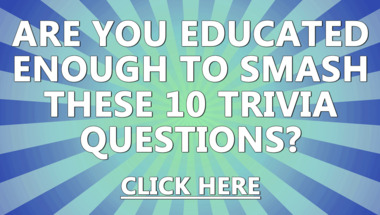 Movie Quiz For Experts
10 extremely difficult questions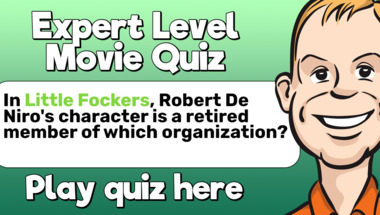 10 General Knowledge Questions
How many of them will you answer correctly?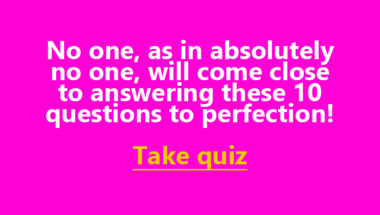 General Trivia Quiz
Most people wont even get 7 out of 10 correct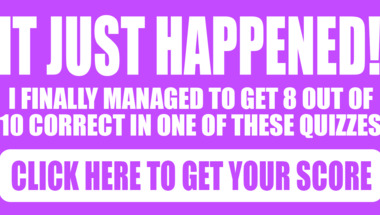 Music Quiz
10 thrilling questions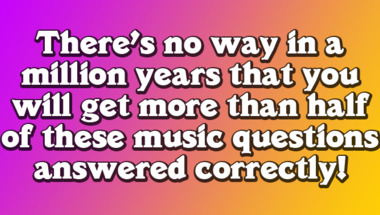 General trivia quiz
10 questions in mixed themes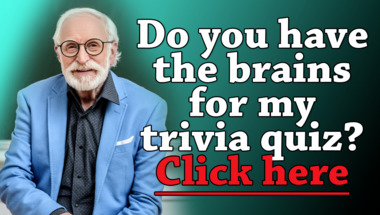 Hard Food Quiz
10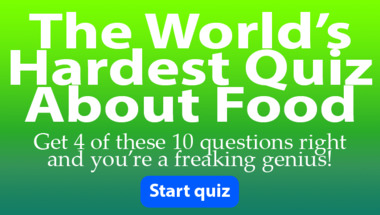 Quiz for smart people
No one gets more than half right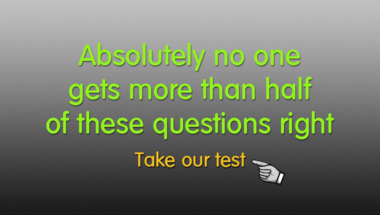 Our fun games