SUBSCRIBE TO OUR BRAND NEW
YOUTUBE CHANNEL
World History Quiz
Question 1 of 10
In 1991, what was made the official language of Puerto Rico?
Question 2 of 10
In what country is NATO headquarters located?
Question 3 of 10
President Jimmy Carter decided to postpone production of what in 1978?
Question 4 of 10
What weather phenomenon was the Norse god Thor thought to control?
Question 5 of 10
How many seats did the Spitfire fighter plane have?
Question 6 of 10
William Kemmler, back in 1890, was the first person to be killed using what lethal method?
Question 7 of 10
What was Vladimir Putin's occupation before he became the President of Russia in 2000?
Question 8 of 10
Off the coast of which country did the USS Arizona sink?
Question 9 of 10
Which city was never the capital of the USA?
Question 10 of 10
What country was defeated by an alliance of Bulgaria, Serbia, Greece and Montenegro in 1912 in the First Balkan War?

SUBSCRIBE TO OUR BRAND NEW
YOUTUBE CHANNEL
Trivia Quiz : Mixed categories
10 Questions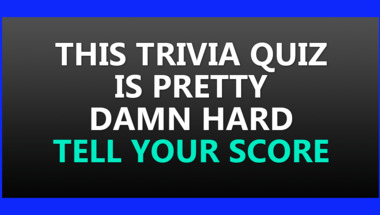 Trivia Quiz : General Knowledg
10 fun questions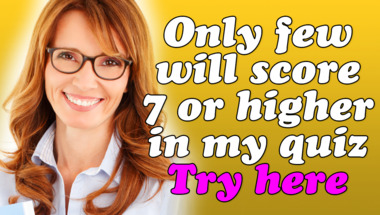 Trivia Quiz
10 questions to test your knowledge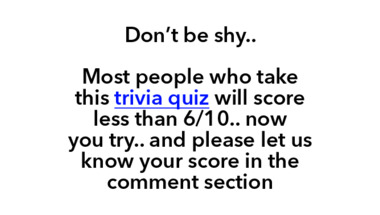 World Geography Quiz
10 questions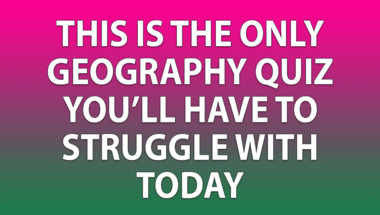 General Knowledge Quiz
10 mixed questions for you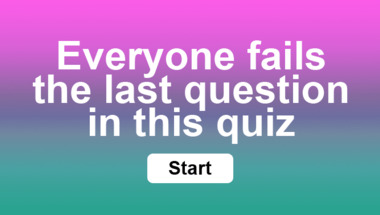 Mixed Knowledge Quiz
10 questions to test your knowledge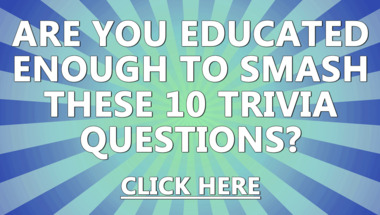 Quiz : 10 fresh trivia questio
How many correct will you get?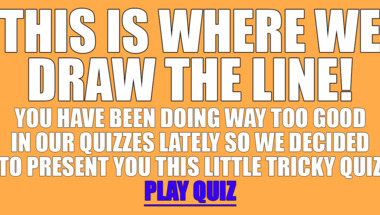 Trivia Quiz For Experts!
10 Questions For The Knowledgeable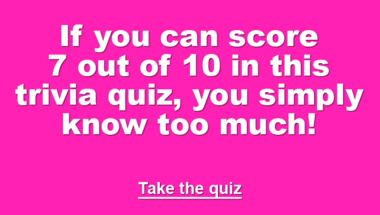 Movie Quiz For Experts
10 extremely difficult questions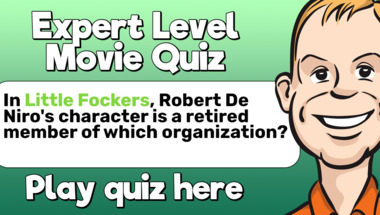 10 General Knowledge Questions
How many of them will you answer correctly?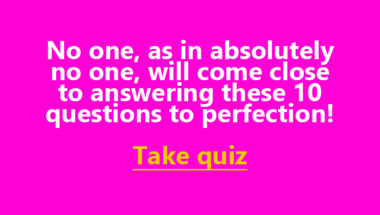 Music Quiz
10 thrilling questions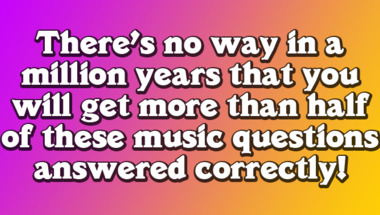 Quiz for smart people
No one gets more than half right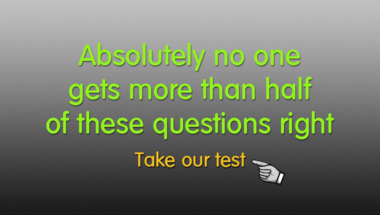 General Trivia Quiz
Most people wont even get 7 out of 10 correct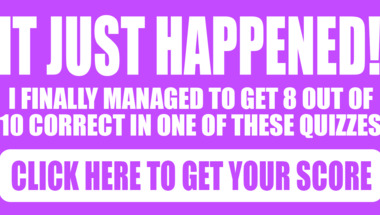 General trivia quiz
10 questions in mixed themes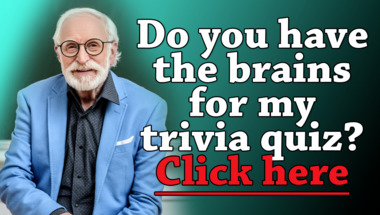 1950s Song Quiz
10 songs to guess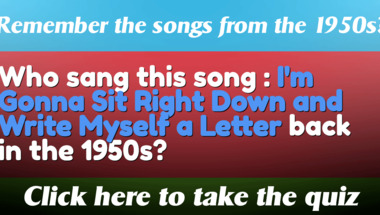 Our fun games