SUBSCRIBE TO OUR BRAND NEW
YOUTUBE CHANNEL
Trivia Quiz
Question 1 of 10
India and Myanmar border which country?
Question 2 of 10
Which of the following flowers is used in Malaysian cooking?
Question 3 of 10
Midway Island is in which ocean?
Question 4 of 10
What do Barracudas eat?
Question 5 of 10
In Africa which of these is a river?
Question 6 of 10
Bowie Seamount is what?
Question 7 of 10
Limerick is on the edge of which river?
Question 8 of 10
Which title of a 1979 Blondie single shares its name with a type of bomb?
Question 9 of 10
The Expo 67 World Fair was held in which city in 1967?
Question 10 of 10
Ohio lies on the eastern edge of what region?

SUBSCRIBE TO OUR BRAND NEW
YOUTUBE CHANNEL
Trivia Quiz : General Knowledg
10 fun questions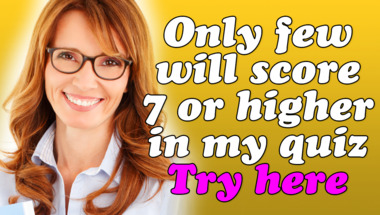 Trivia Quiz : Mixed categories
10 Questions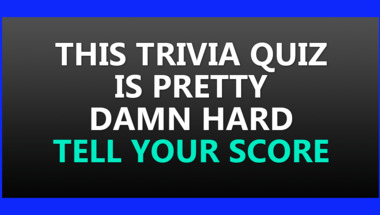 Trivia Quiz
10 questions to test your knowledge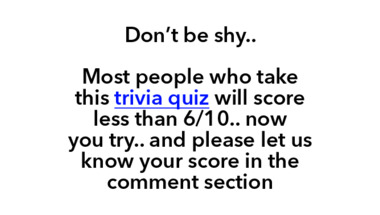 Trivia Quiz For Experts!
10 Questions For The Knowledgeable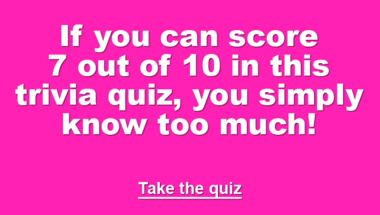 General Knowledge Quiz
10 mixed questions for you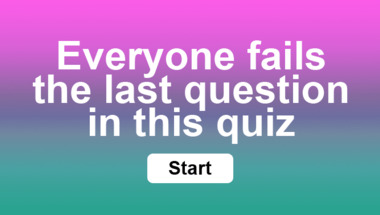 Quiz : 10 fresh trivia questio
How many correct will you get?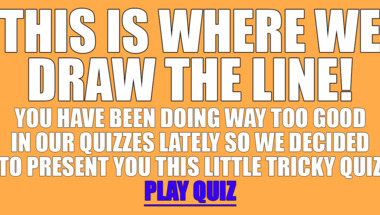 World Geography Quiz
10 questions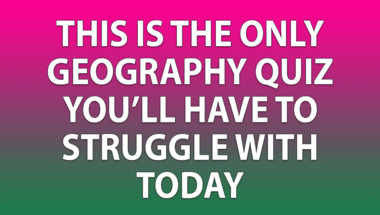 Mixed Knowledge Quiz
10 questions to test your knowledge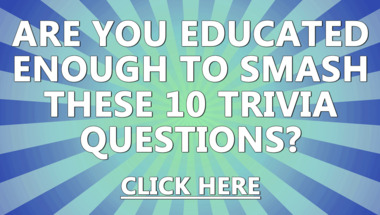 Movie Quiz For Experts
10 extremely difficult questions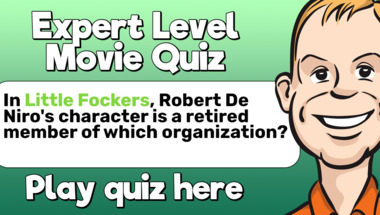 10 General Knowledge Questions
How many of them will you answer correctly?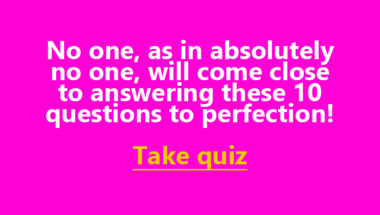 General Trivia Quiz
Most people wont even get 7 out of 10 correct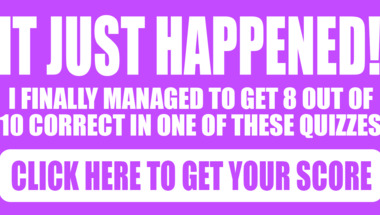 General trivia quiz
10 questions in mixed themes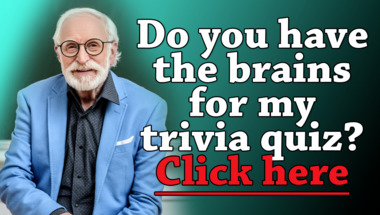 Music Quiz
10 thrilling questions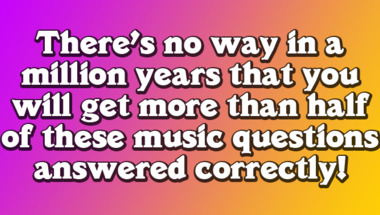 Quiz for smart people
No one gets more than half right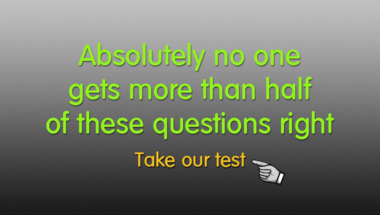 Hard Food Quiz
10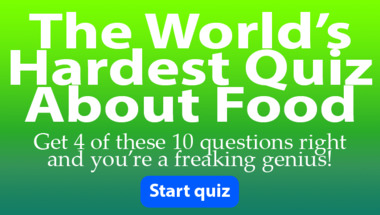 Our fun games