SUBSCRIBE TO OUR BRAND NEW
YOUTUBE CHANNEL
Mixed knowledge questions
Question 1 of 10
During what War did the 1847 'Skirmish at Las Vegas' take place?
Question 2 of 10
What is a person called who specializes in the physical structure and process of the earth?
Question 3 of 10
Garam masala is a spice mix used in the cooking of which country?
Question 4 of 10
Which A was renowned for his fables?
Question 5 of 10
How many Ancient Wonders of the World were there?
Question 6 of 10
Who is referred to as "King of the Wild Frontier"?
Question 7 of 10
Two of these sets of letters are anagrams of flowers, which is the odd one out?
Question 8 of 10
A writer charged with caretaking an isolated hotel goes insane and tries to murder his family.
Question 9 of 10
What is the predominant colour in the logo for Air Canada?
Question 10 of 10
What arcade game was based on a Japanese folk character with a bottomless appetite?

SUBSCRIBE TO OUR BRAND NEW
YOUTUBE CHANNEL
Trivia Quiz : General Knowledg
10 fun questions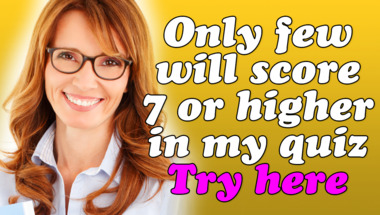 Trivia Quiz : Mixed categories
10 Questions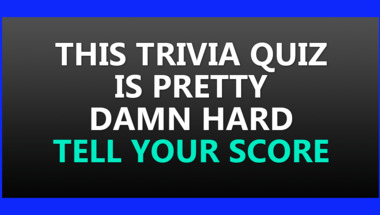 Trivia Quiz
10 questions to test your knowledge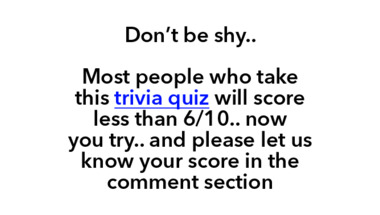 Trivia Quiz For Experts!
10 Questions For The Knowledgeable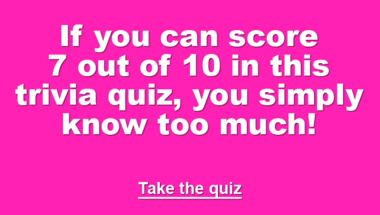 General Knowledge Quiz
10 mixed questions for you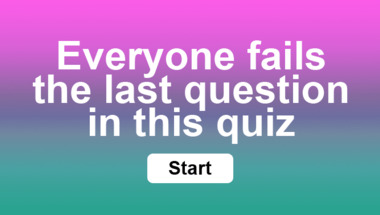 Quiz : 10 fresh trivia questio
How many correct will you get?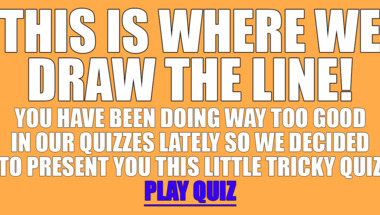 World Geography Quiz
10 questions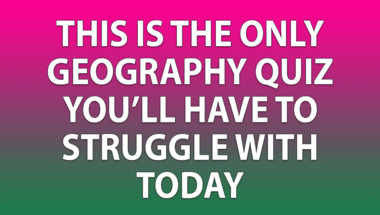 Mixed Knowledge Quiz
10 questions to test your knowledge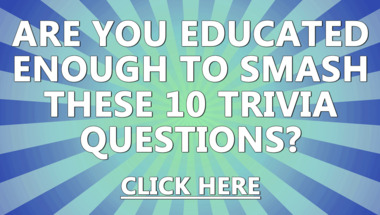 Movie Quiz For Experts
10 extremely difficult questions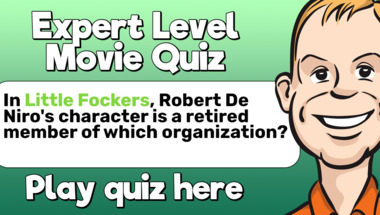 10 General Knowledge Questions
How many of them will you answer correctly?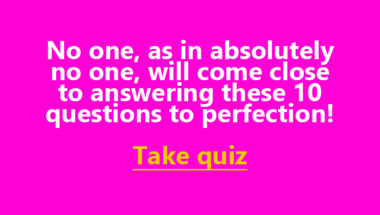 General Trivia Quiz
Most people wont even get 7 out of 10 correct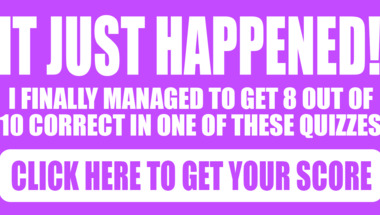 General trivia quiz
10 questions in mixed themes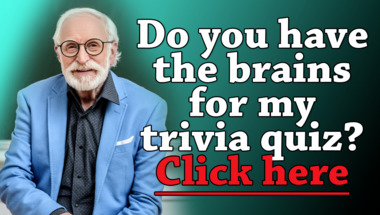 Quiz for smart people
No one gets more than half right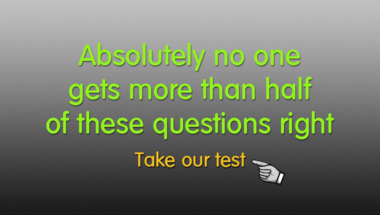 Music Quiz
10 thrilling questions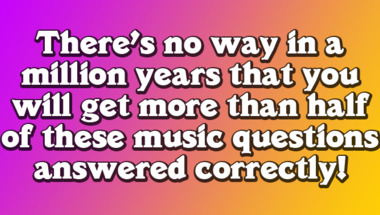 Hard Food Quiz
10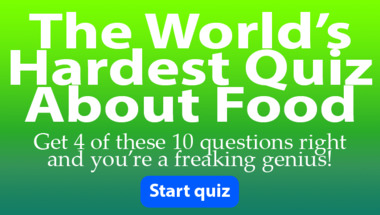 Our fun games