SUBSCRIBE TO OUR BRAND NEW
YOUTUBE CHANNEL
Trivia Challenge. Can you score 6/10?
Question 1 of 10
Which of these British actors owns an Aston Martin Vanquish?
Question 2 of 10
Where in the United States of America would you find the baseball team the 'Braves'?
Question 3 of 10
On what is 'Survivor' the Reality TV show format based?
Question 4 of 10
Vince McMahon is famous for owning which entertainment franchise?
Question 5 of 10
Bruce Jenner, who stood in for Erik Estrada in 'Chips', was a champion in which sport?
Question 6 of 10
Which soul legend died in August 2018?
Question 7 of 10
What was the name of the Soviet passenger liner sank in the Black Sea?
Question 8 of 10
The Cubist painter Frantisek Kupka had what nationality?
Question 9 of 10
Which of these was a precursor to 3G Internet access?
Question 10 of 10
The 205 and 206 are models from which manufacturer?

SUBSCRIBE TO OUR BRAND NEW
YOUTUBE CHANNEL
Trivia Quiz : General Knowledg
10 fun questions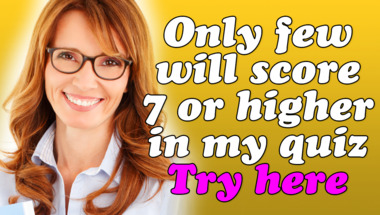 Trivia Quiz : Mixed categories
10 Questions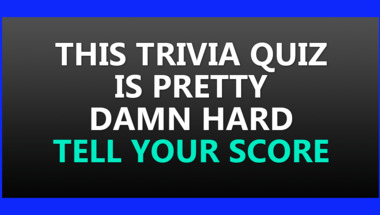 Trivia Quiz
10 questions to test your knowledge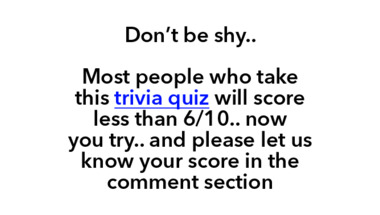 World Geography Quiz
10 questions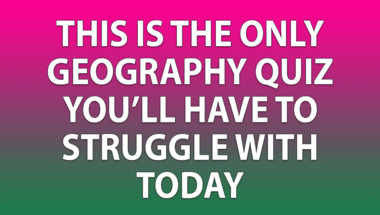 General Knowledge Quiz
10 mixed questions for you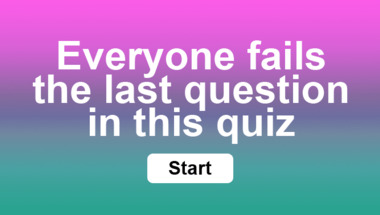 Trivia Quiz For Experts!
10 Questions For The Knowledgeable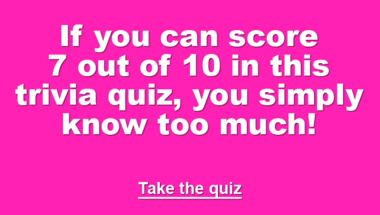 Movie Quiz For Experts
10 extremely difficult questions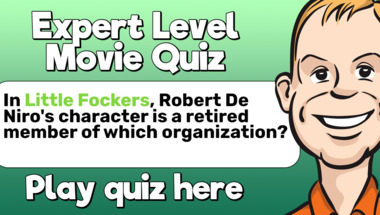 Quiz : 10 fresh trivia questio
How many correct will you get?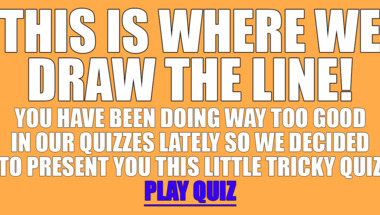 10 General Knowledge Questions
How many of them will you answer correctly?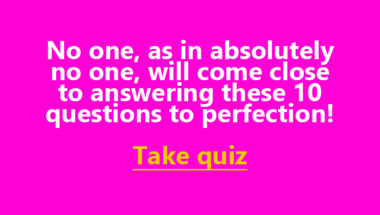 Music Quiz
10 thrilling questions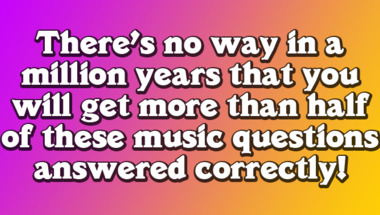 Mixed Knowledge Quiz
10 questions to test your knowledge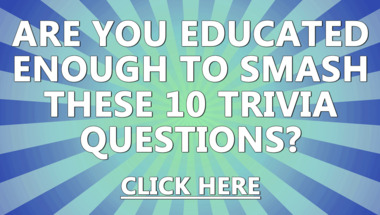 General Trivia Quiz
Most people wont even get 7 out of 10 correct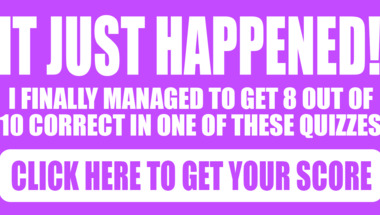 Quiz for smart people
No one gets more than half right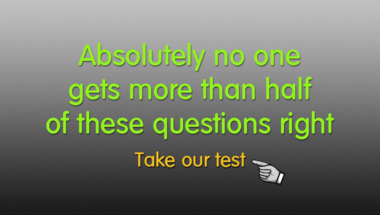 General Trivia Quiz
10 mixed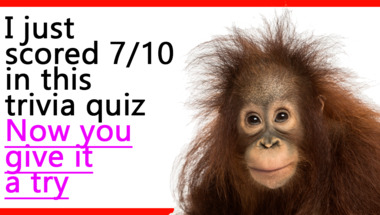 General trivia quiz
10 questions in mixed themes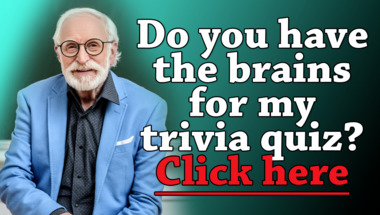 Our fun games