General trivia quiz
Question 1 of 10
Who is Snoopy's owner?
Question 2 of 10
According to the saying, who rush in where angels fear to tread?
Question 3 of 10
Which Australian city shares its name with a city in north east England?
Question 4 of 10
One of the world's largest herds of what roam around the deserts of Australia?
Question 5 of 10
Which board game was invented by a Quaker to demonstrate the evils of capitalism?
Question 6 of 10
In which country is the world's largest mine
Question 7 of 10
Hamlet is the name for a Shakespeare play, and which small geographical feature?
Question 8 of 10
What's plural of "Catch" ?
Question 9 of 10
Which of the following is a use of a double boiler?
Question 10 of 10
Which war was fought in Europe between Catholics and Protestants from 1618 to 1648?

Trivia Quiz for smart people
Let's see how smart you really are!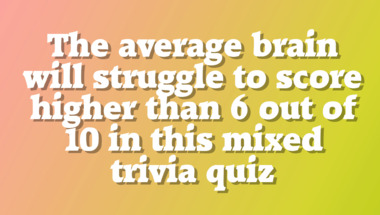 10 trivia quiz questions
Take it here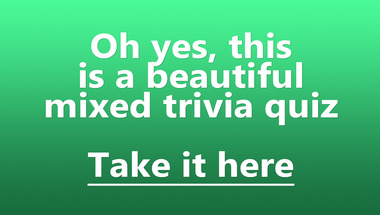 10 mixed categories questions
Let's see how smart you really are!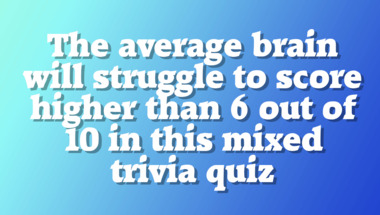 I made you a quiz about 60s mu
Do you also love music from the 1960s?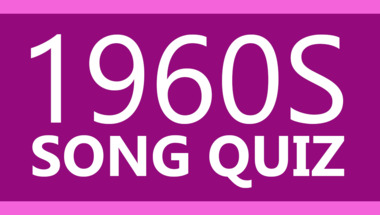 Science & Nature Quiz
10 Trivia Questions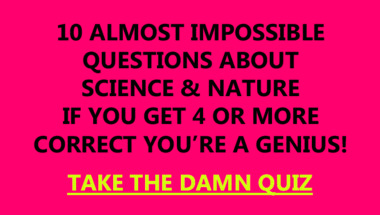 Fresh trivia quiz
Tell me your score after taking my quiz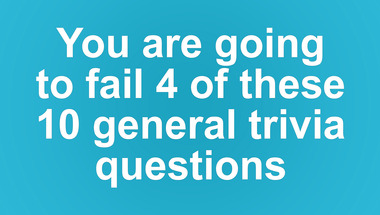 World History Trivia Quiz for
10 mixed up history questions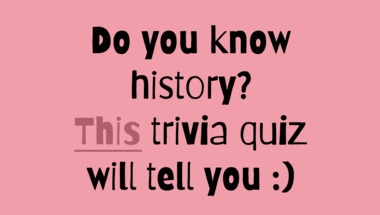 Take this general trivia quiz
by clicking here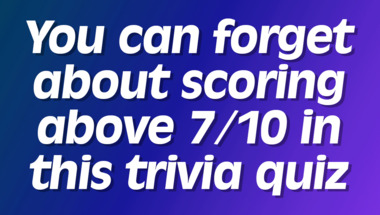 World History Trivia Quiz
10 mixed history questions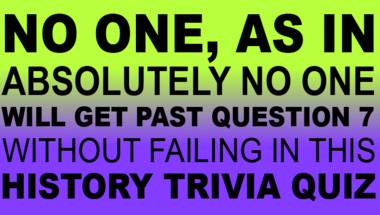 10 trivia quiz questions
Take it here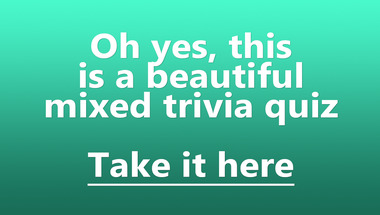 Song Quiz : Decade 1960s
10 challenging questions for you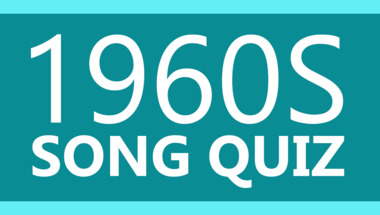 World Geography Quiz
10 mixed questions for you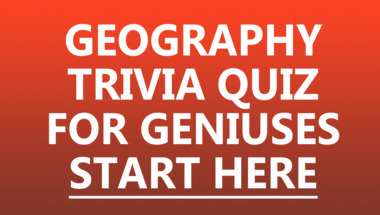 How smart are you?
10 questions trivia quiz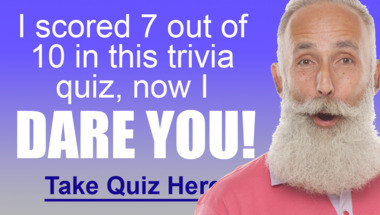 Trivia Quiz : General Knowledg
10 fun questions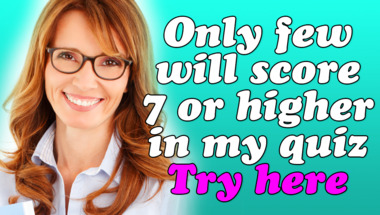 Mixed trivia quiz for smart pe
10 genius questions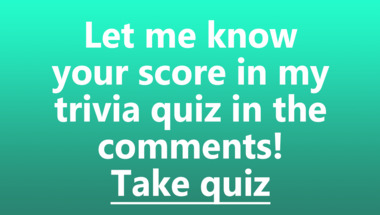 More trivia fun from us