General trivia quiz
Question 1 of 10
A dilemma is known as being stuck between who, and the deep blue sea?
Question 2 of 10
A billabong is a long, narrow lake in which country?
Question 3 of 10
Which part of the body contains the cerebellum and the cortex?
Question 4 of 10
Which board game was invented by a Quaker to demonstrate the evils of capitalism?
Question 5 of 10
What important Australian organization is abbreviated "A.F.L."?
Question 6 of 10
Which of these is the real name of an airline based in Brisbane Australia?
Question 7 of 10
When he first landed in Australia in 1770, what name did Captain Cook give to the bay where he arrived?
Question 8 of 10
Which painting was stolen by armed robbers for the second time in 2004?
Question 9 of 10
Hester Prynne is the main character in which Nathaniel Hawthorne novel?
Question 10 of 10
Which war was fought in Europe between Catholics and Protestants from 1618 to 1648?

Trivia Quiz for smart people
Let's see how smart you really are!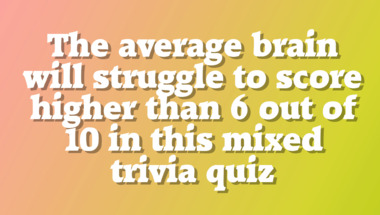 10 trivia quiz questions
Take it here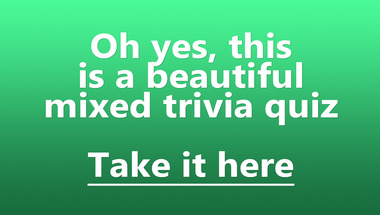 10 mixed categories questions
Let's see how smart you really are!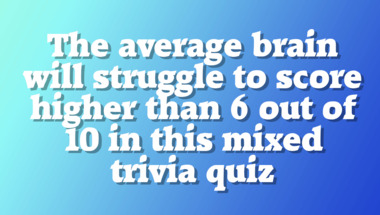 I made you a quiz about 60s mu
Do you also love music from the 1960s?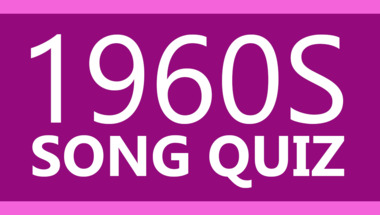 Science & Nature Quiz
10 Trivia Questions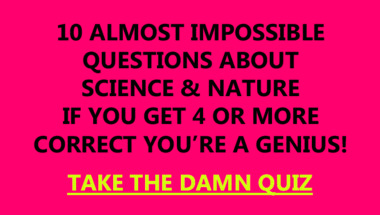 World History Trivia Quiz for
10 mixed up history questions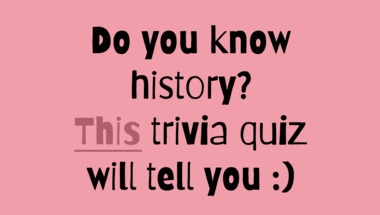 Fresh trivia quiz
Tell me your score after taking my quiz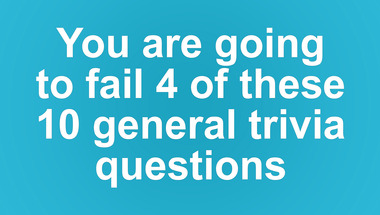 Take this general trivia quiz
by clicking here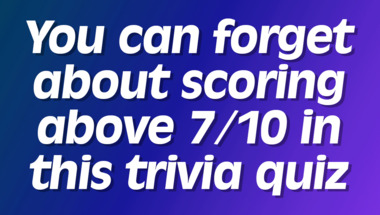 World History Trivia Quiz
10 mixed history questions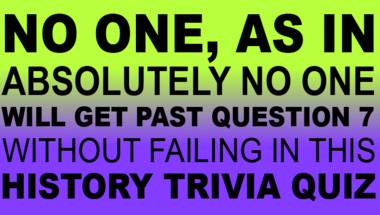 10 trivia quiz questions
Take it here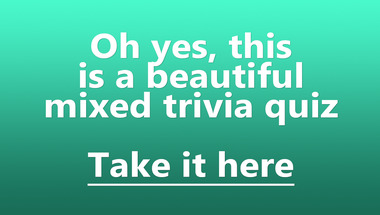 Song Quiz : Decade 1960s
10 challenging questions for you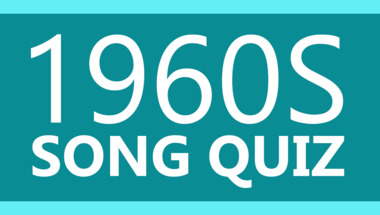 World Geography Quiz
10 mixed questions for you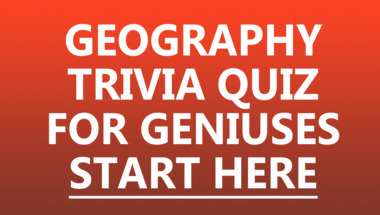 How smart are you?
10 questions trivia quiz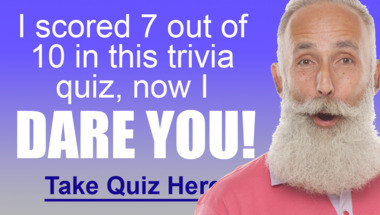 Trivia Quiz : General Knowledg
10 fun questions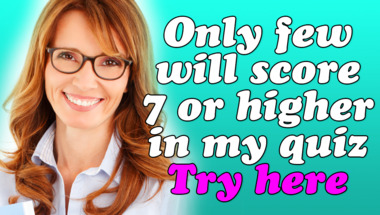 Mixed trivia quiz for smart pe
10 genius questions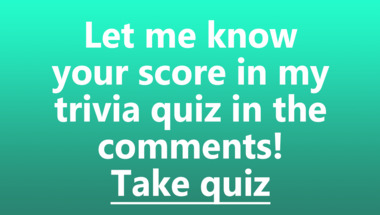 More trivia fun from us