SUBSCRIBE TO OUR BRAND NEW
YOUTUBE CHANNEL
General trivia quiz
Question 1 of 10
Who plays Batman and Bruce Wayne in the classic television series Batman?
Question 2 of 10
Which weather phenomenon has never been recorded in Singapore?
Question 3 of 10
Sake is a rice-wine drink from which country?
Question 4 of 10
What is Australia's national floral emblem?
Question 5 of 10
"The Man of La Mancha" was which fictional character?
Question 6 of 10
Georgia reads a book with 240 pages. She reads 12 pages an hour. How many hours does she take to read the whole book?
Question 7 of 10
How do you spell the name of the edible blue shellfish?
Question 8 of 10
What comprises approximately two-thirds of the land mass of Christmas Island?
Question 9 of 10
Who wrote the 1950 children's fantasy novel 'The Lion, The Witch and the Wardrobe'?
Question 10 of 10
What is the name of the currency used in Australia?

SUBSCRIBE TO OUR BRAND NEW
YOUTUBE CHANNEL
Trivia Quiz : General Knowledg
10 fun questions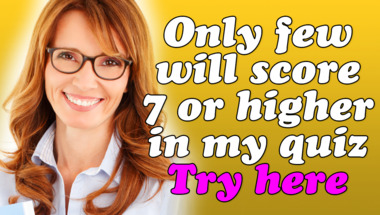 Trivia Quiz : Mixed categories
10 Questions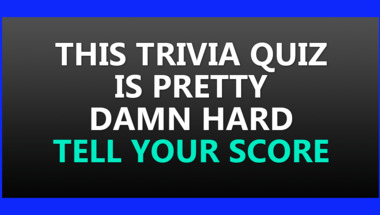 Trivia Quiz
10 questions to test your knowledge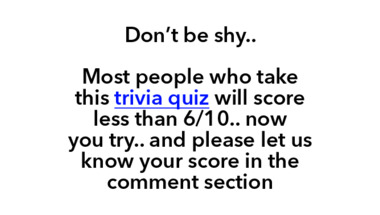 Trivia Quiz For Experts!
10 Questions For The Knowledgeable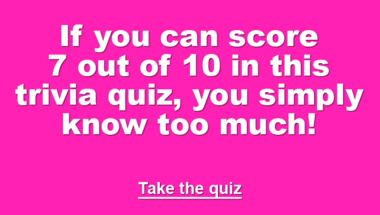 General Knowledge Quiz
10 mixed questions for you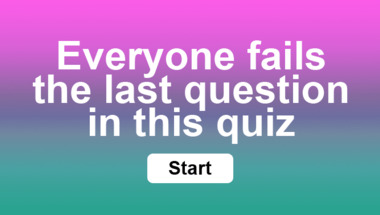 Quiz : 10 fresh trivia questio
How many correct will you get?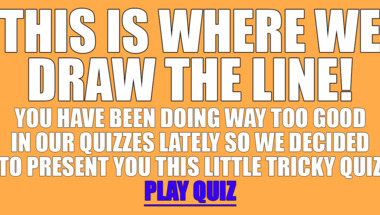 World Geography Quiz
10 questions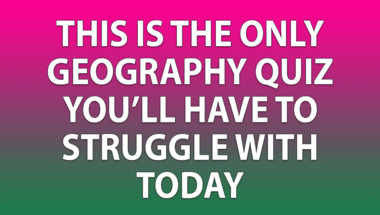 Mixed Knowledge Quiz
10 questions to test your knowledge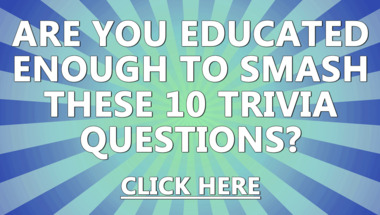 Movie Quiz For Experts
10 extremely difficult questions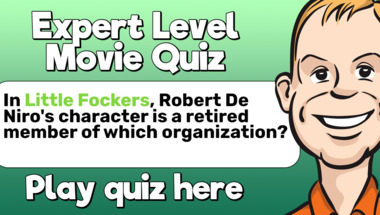 10 General Knowledge Questions
How many of them will you answer correctly?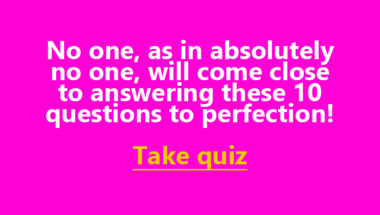 General Trivia Quiz
Most people wont even get 7 out of 10 correct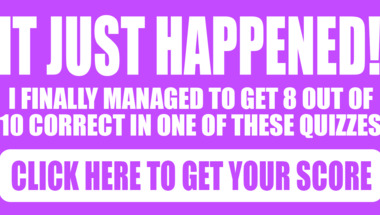 General trivia quiz
10 questions in mixed themes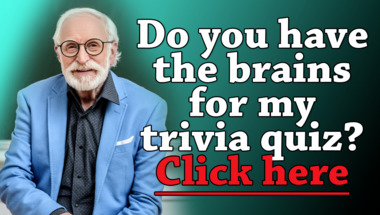 Music Quiz
10 thrilling questions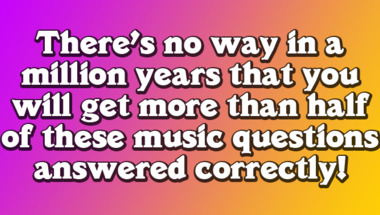 Quiz for smart people
No one gets more than half right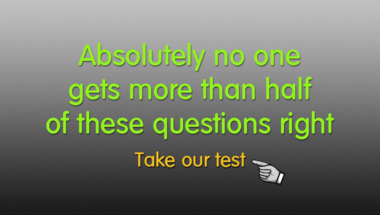 Hard Food Quiz
10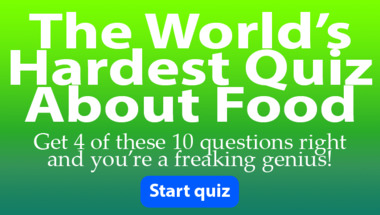 Our fun games