SUBSCRIBE TO OUR BRAND NEW
YOUTUBE CHANNEL
Movie Quiz
Question 1 of 10
Who plays 'Roy Munson' in the 1996 comedy, 'Kingpin'?
Question 2 of 10
Filomena, played by Sophia Loren, and Domenico, played by Marcello Mastroianni, fall in love in Naples during WWII in which 1964 comedy drama?
Question 3 of 10
The 1993 film, 'Rookie of the Year' is about which sport?
Question 4 of 10
Who wrote the screenplay for the 1968 horror 'Rosemary's Baby'?
Question 5 of 10
Who is Tobin Frost in 'Safe House' (2012)?
Question 6 of 10
Who starred as captain Jean-Luc Picard in the film, 'Star Trek Generations'?
Question 7 of 10
What singer/composer played cantor Yussel Rabinovic in 1980's "The Jazz Singer"?
Question 8 of 10
The Underworld films are about vampires fighting which other mythical creatures?
Question 9 of 10
What city does "The Hangover" take place in?
Question 10 of 10
Who is not an acting Baldwin brother?

SUBSCRIBE TO OUR BRAND NEW
YOUTUBE CHANNEL
Trivia Quiz : Mixed categories
10 Questions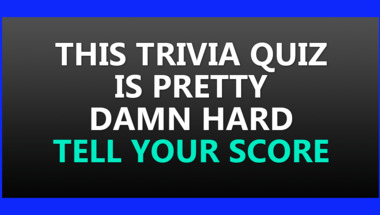 Trivia Quiz : General Knowledg
10 fun questions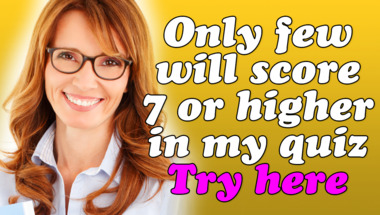 Trivia Quiz
10 questions to test your knowledge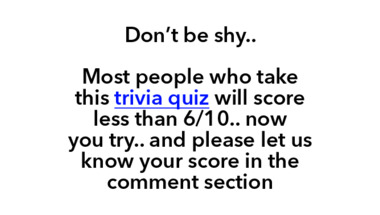 World Geography Quiz
10 questions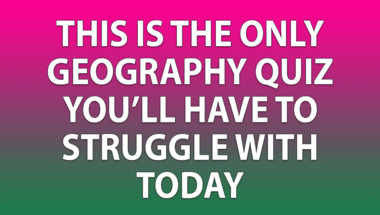 General Knowledge Quiz
10 mixed questions for you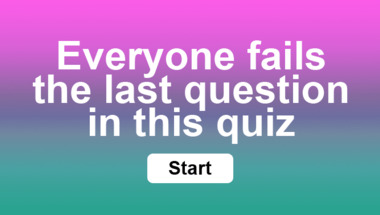 Mixed Knowledge Quiz
10 questions to test your knowledge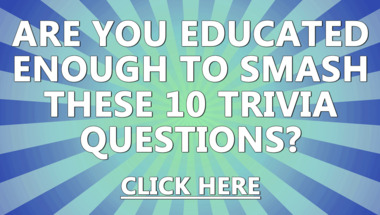 Trivia Quiz For Experts!
10 Questions For The Knowledgeable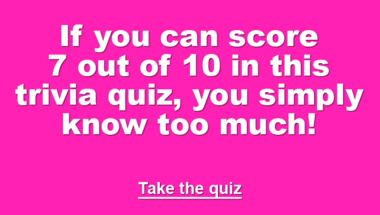 Movie Quiz For Experts
10 extremely difficult questions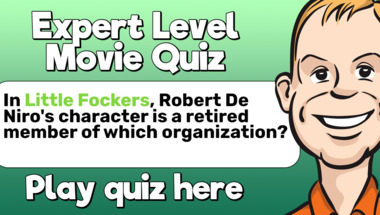 Quiz : 10 fresh trivia questio
How many correct will you get?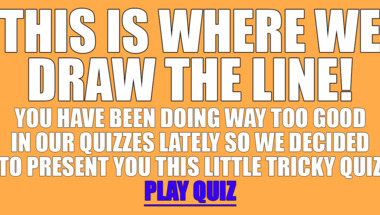 Music Quiz
10 thrilling questions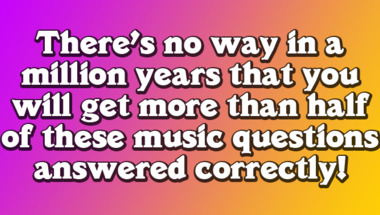 10 General Knowledge Questions
How many of them will you answer correctly?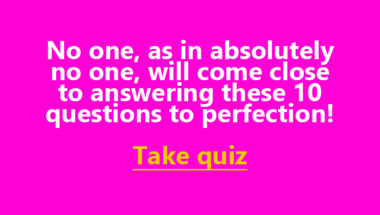 Quiz for smart people
No one gets more than half right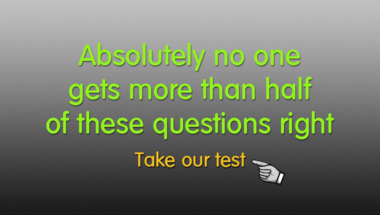 General Trivia Quiz
Most people wont even get 7 out of 10 correct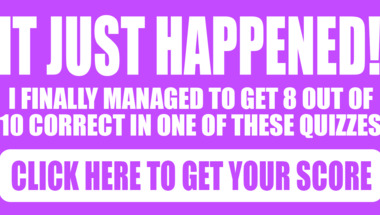 General trivia quiz
10 questions in mixed themes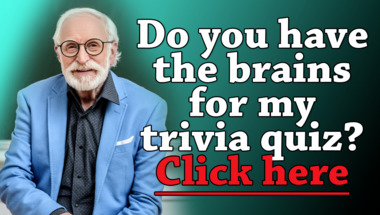 1950s Song Quiz
10 songs to guess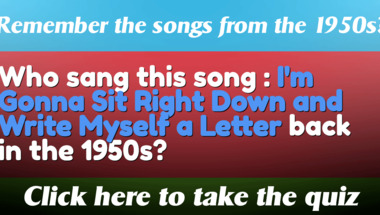 Our fun games