Movie Quiz
Question 1 of 10
Which of these characters is not played by John Wayne?
Question 2 of 10
What is the village haunted by in 'Red Riding Hood' (2011)?
Question 3 of 10
Who directed 'Dances with Wolves'?
Question 4 of 10
What character does Burt Lancaster play in Gunfight at the OK Corral?
Question 5 of 10
"Te adoro, Maria" is from which 1961 musical?
Question 6 of 10
Which 60s star died of an overdose in 1962?
Question 7 of 10
What's the 3rd missing letter : "The _o_nd of _usi_"
Question 8 of 10
Who stars as Edna Turnblad in 2007 musical 'Hairspray'?
Question 9 of 10
Who plays Elizabeth Swann in "Pirates of the Caribbean"?
Question 10 of 10
Dr. Strange originally sought out the Ancient One to do what?

Trivia Quiz for smart people
Let's see how smart you really are!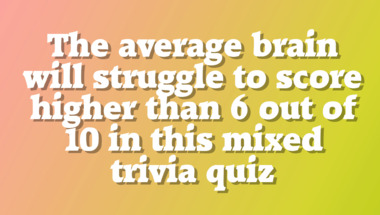 10 trivia quiz questions
Take it here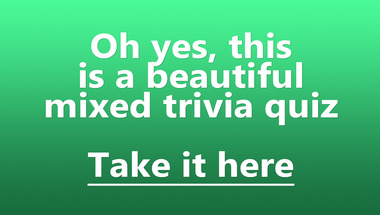 10 mixed categories questions
Let's see how smart you really are!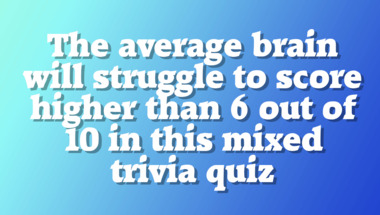 I made you a quiz about 60s mu
Do you also love music from the 1960s?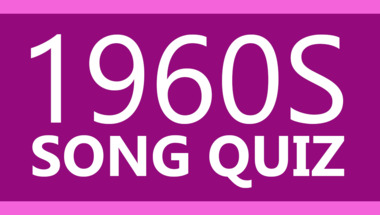 Science & Nature Quiz
10 Trivia Questions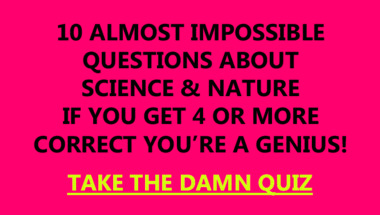 Fresh trivia quiz
Tell me your score after taking my quiz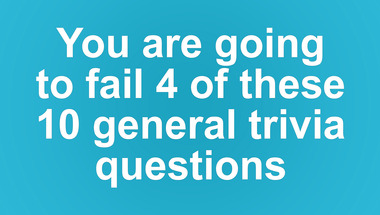 Take this general trivia quiz
by clicking here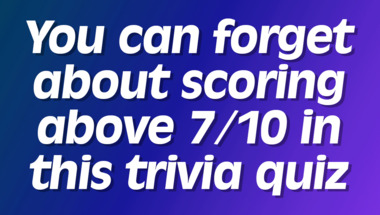 World History Trivia Quiz for
10 mixed up history questions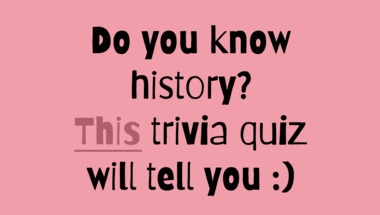 World History Trivia Quiz
10 mixed history questions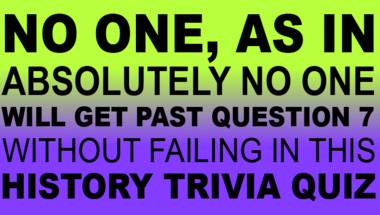 10 trivia quiz questions
Take it here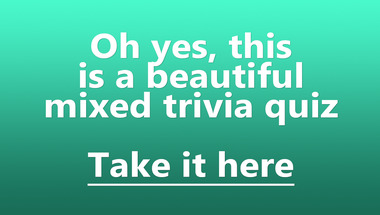 Song Quiz : Decade 1960s
10 challenging questions for you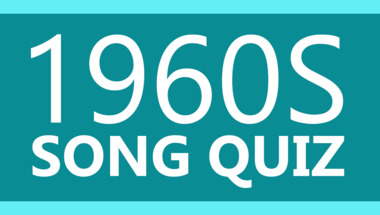 World Geography Quiz
10 mixed questions for you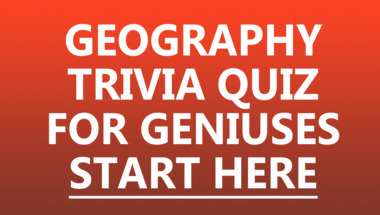 How smart are you?
10 questions trivia quiz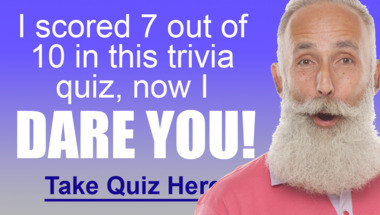 Trivia Quiz : General Knowledg
10 fun questions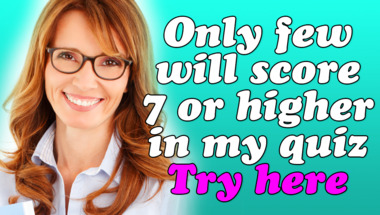 Mixed trivia quiz for smart pe
10 genius questions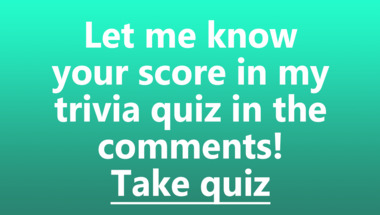 More trivia fun from us