Quiz : Song Lyrics back in the 1960s
Question 1 of 10
The Kingsmen sang about which colour of jolly giant?
Question 2 of 10
Simon and Garfunkel sang "The words of the prophets are written on the subway" what?
Question 3 of 10
"Oh Monday mornin' you gave me no warnin' of what was to be" is from a song by which group?
Question 4 of 10
Ed Ames sang that "My cup runneth over with" what?
Question 5 of 10
OC Smith had a hit singing about which little green fruit?
Question 6 of 10
"I may win on the roundabout, Then I'll lose on the swings" is from which song by Sandie Shaw?
Question 7 of 10
"Now once I was downhearted, Disappointment was my closest friend" is from which Jackie Wilson song?
Question 8 of 10
Who was "Just like the flowers, I'm growing wild"?
Question 9 of 10
What is growing "growing in the street right up through the concrete" in Spanish Harlem?
Question 10 of 10
Peter and Gordon sang "Even in my dreams I look into your eyes, Suddenly it seems I've found a" what?

Trivia Quiz for smart people
Let's see how smart you really are!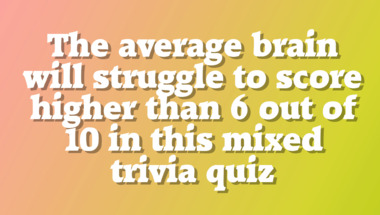 I made you a quiz about 60s mu
Do you also love music from the 1960s?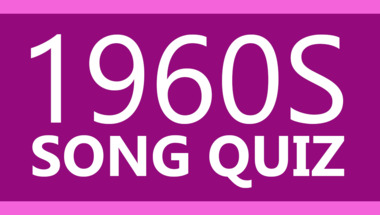 10 trivia quiz questions
Take it here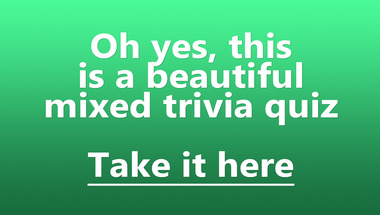 Science & Nature Quiz
10 Trivia Questions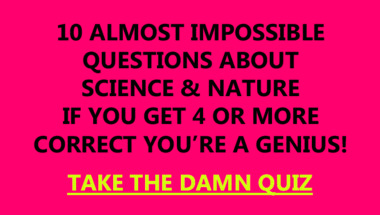 World History Trivia Quiz for
10 mixed up history questions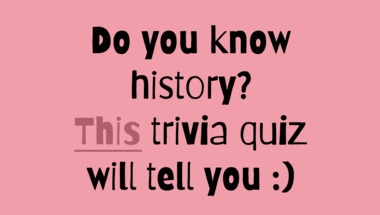 Take this general trivia quiz
by clicking here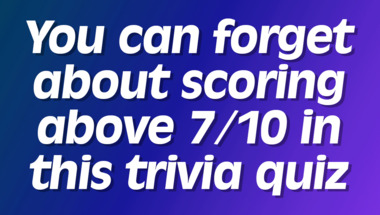 10 mixed categories questions
Let's see how smart you really are!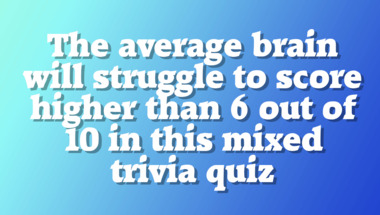 Song Quiz : Decade 1960s
10 challenging questions for you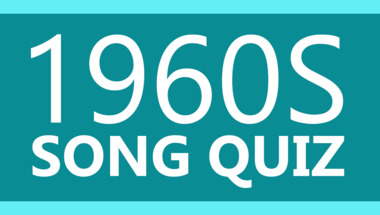 Fresh trivia quiz
Tell me your score after taking my quiz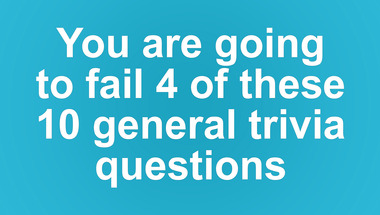 10 trivia quiz questions
Take it here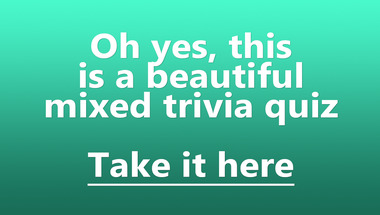 World History Trivia Quiz
10 mixed history questions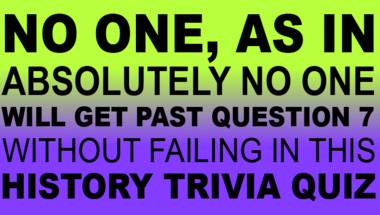 World Geography Quiz
10 mixed questions for you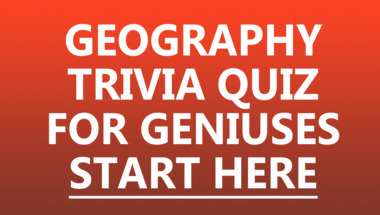 Mixed trivia quiz for smart pe
10 genius questions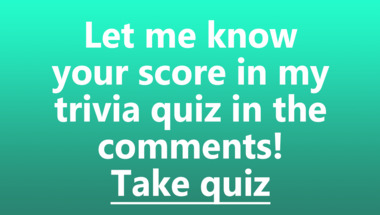 Crazy hard trivia quiz
Are you the genius for this quiz?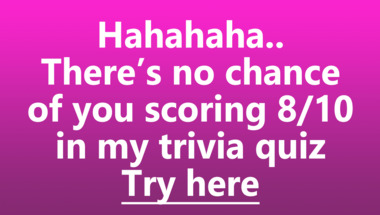 Movie Quote Quiz
How many will you get correct?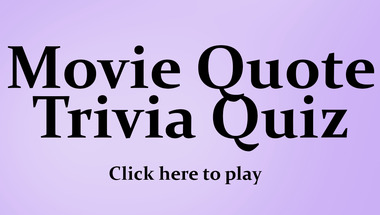 More trivia fun from us