SUBSCRIBE TO OUR BRAND NEW
YOUTUBE CHANNEL
Science & Nature Quiz (Super Hard)
Question 1 of 10
What is the first name of the scientist who gave us Newton's three laws of motion?
Question 2 of 10
Which animal can survive in the frigid temperatures of the arctic region?
Question 3 of 10
What name is used specifically to describe the region around the South Pole?
Question 4 of 10
What is a means of transmitting and receiving radio waves?
Question 5 of 10
Which of the following is a type of cloud?
Question 6 of 10
What insect transmits the disease sleeping sickness?
Question 7 of 10
In computers, what does "ROM" stand for?
Question 8 of 10
What is the English name of the constellation whose Latin name is Aries?
Question 9 of 10
What are the gaps between nerve cells called?
Question 10 of 10
Growth of a plant in response to a stimulus is known as what?

SUBSCRIBE TO OUR BRAND NEW
YOUTUBE CHANNEL
Trivia Quiz : General Knowledg
10 fun questions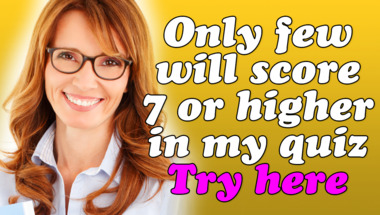 Trivia Quiz : Mixed categories
10 Questions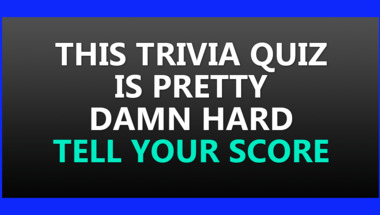 Trivia Quiz
10 questions to test your knowledge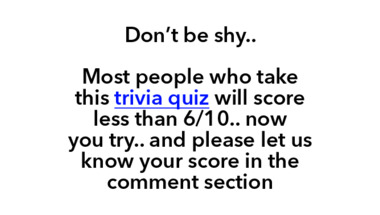 World Geography Quiz
10 questions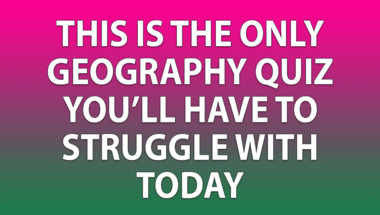 General Knowledge Quiz
10 mixed questions for you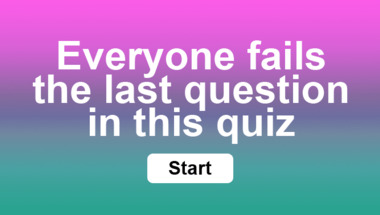 Trivia Quiz For Experts!
10 Questions For The Knowledgeable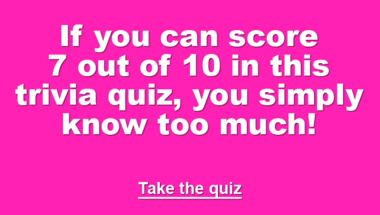 Movie Quiz For Experts
10 extremely difficult questions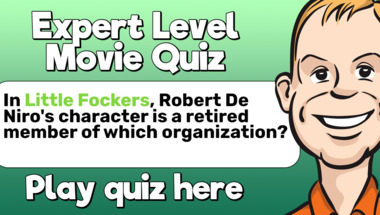 10 General Knowledge Questions
How many of them will you answer correctly?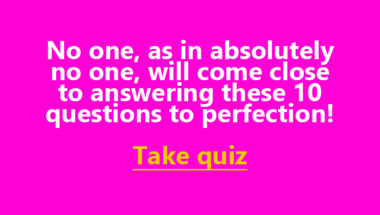 Quiz : 10 fresh trivia questio
How many correct will you get?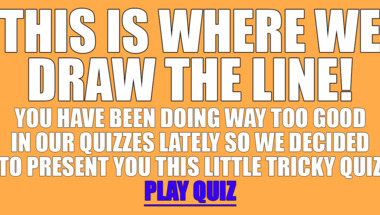 Mixed Knowledge Quiz
10 questions to test your knowledge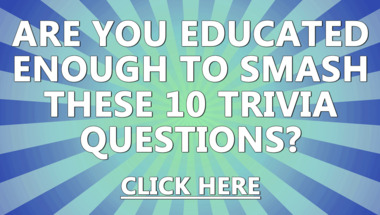 Music Quiz
10 thrilling questions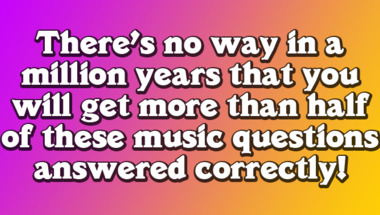 General Trivia Quiz
Most people wont even get 7 out of 10 correct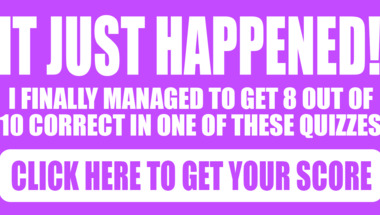 Quiz for smart people
No one gets more than half right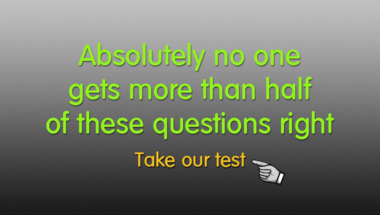 General trivia quiz
10 questions in mixed themes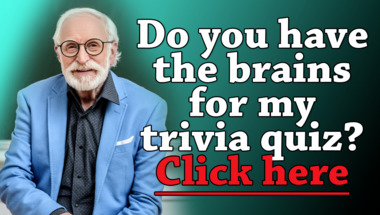 General Trivia Quiz
10 mixed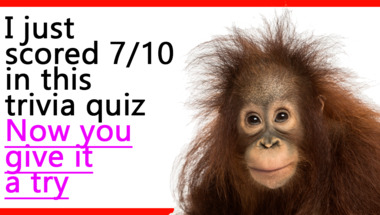 Our fun games