World Geography Quiz
Question 1 of 10
What currency is used in India?
Question 2 of 10
People born in London are known as what?
Question 3 of 10
In what city is the famous St. Paul's Cathedral located?
Question 4 of 10
Of these, which is a major Welsh city?
Question 5 of 10
The world's largest desert is found in Africa, what is it called?
Question 6 of 10
Which country has the smallest population?
Question 7 of 10
Ozone can be found in which layer of the atmosphere?
Question 8 of 10
In which "T" would you find Port of Spain?
Question 9 of 10
The quality or rank of a coal is a measure of its what?
Question 10 of 10
Ho Chi Minh City is what country's largest city?

General Knowledge For Trivia E
10 questions to test your knowledge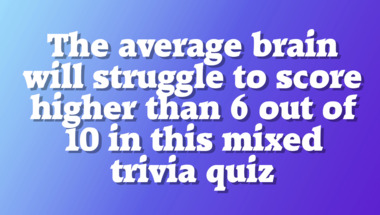 Trivia Quiz for smart people
Let's see how smart you really are!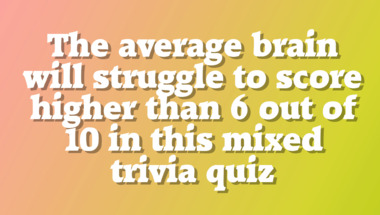 1960s Song Quiz
How many songs do you know?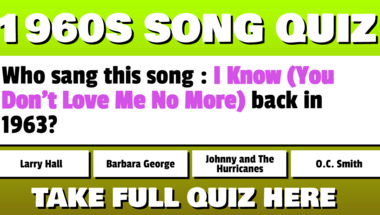 Science & Nature Quiz
10 Trivia Questions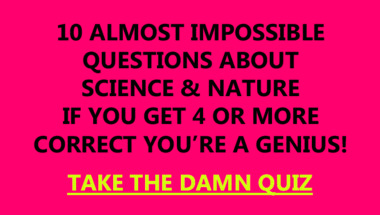 Fresh trivia quiz
Tell me your score after taking my quiz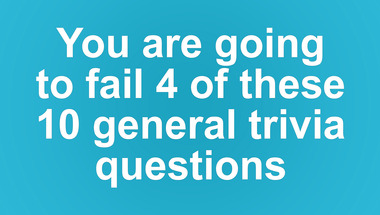 Take this general trivia quiz
by clicking here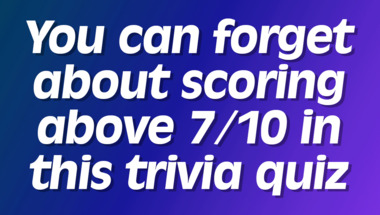 Trivia quiz for people who are
Can you also score a solid 7/10?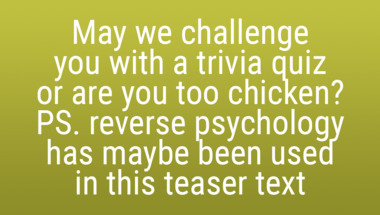 10 mixed categories questions
Let's see how smart you really are!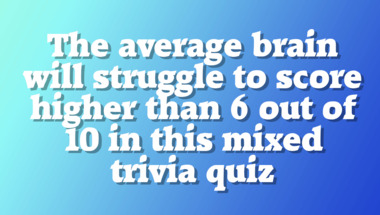 General Trivia 10 Question Qui
Mixed Knowledge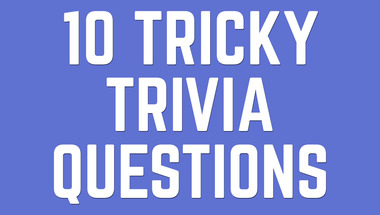 Movie Trivia Quiz
10 fun questions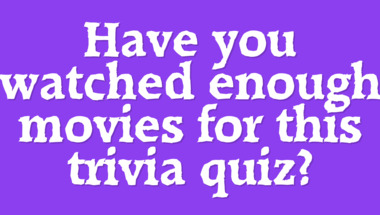 Trivia Quiz for geniuses
Can you also score a solid 7/10?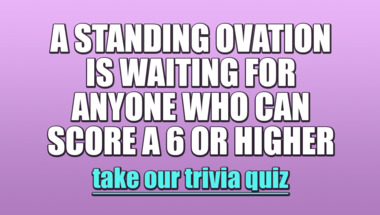 10 trivia quiz questions
Take it here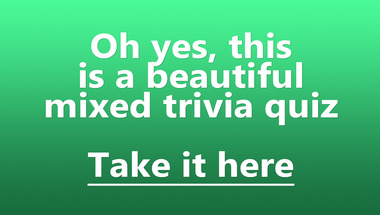 General Knowledge For Trivia L
10 questions shuffled into fun categories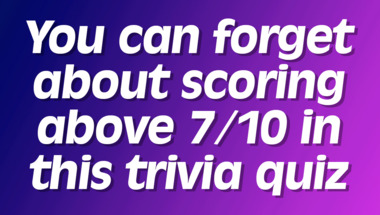 Mixed trivia quiz for smart pe
10 mixed questions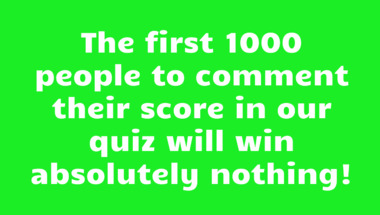 Movie Trivia Quiz
10 fun questions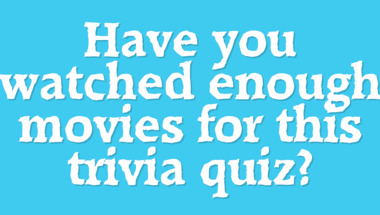 More trivia fun from us