Food & Cooking quiz for home cooks and food lovers
Question 1 of 10
How is banana prepared in banana bred?
Question 2 of 10
National Yorkshire pudding day is the same month as which shortest month of the year?
Question 3 of 10
What shape are Croissants traditionally?
Question 4 of 10
Kahlua is a coffee flavoured liqueur that has what liquor as its base?
Question 5 of 10
What is added to the fried flour snack called Imarti to give it a colour?
Question 6 of 10
Scallions are sometimes used in Glamorgan sausage. What are Scallions more commonly known as?
Question 7 of 10
Now popular in Sweden, the Christmas treat of Ischoklad originates in which European country?
Question 8 of 10
What colour is the traditional Spanish sauce of salsa verde?
Question 9 of 10
Which meat is usually found along with shrimp in a wonton?
Question 10 of 10
A Mexican Empalme is type of sandwich filled with what?

Trivia Quiz for smart people
Let's see how smart you really are!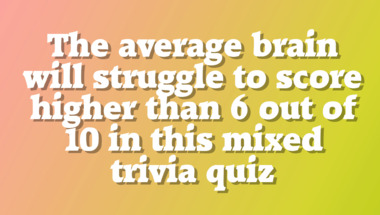 I made you a quiz about 60s mu
Do you also love music from the 1960s?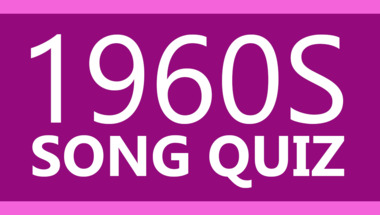 10 trivia quiz questions
Take it here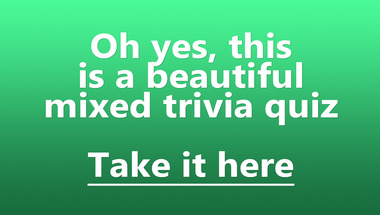 Science & Nature Quiz
10 Trivia Questions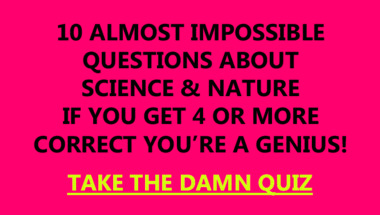 Take this general trivia quiz
by clicking here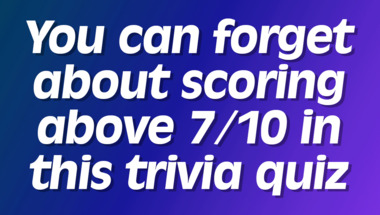 World History Trivia Quiz for
10 mixed up history questions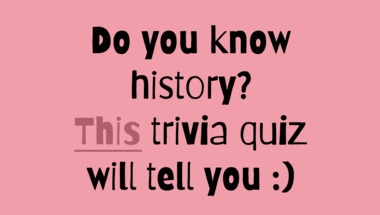 10 mixed categories questions
Let's see how smart you really are!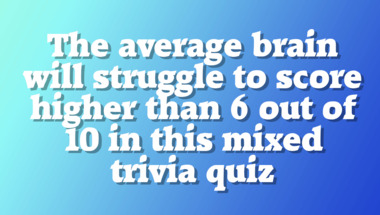 Fresh trivia quiz
Tell me your score after taking my quiz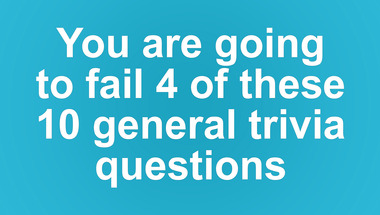 Song Quiz : Decade 1960s
10 challenging questions for you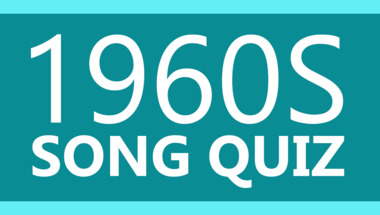 10 trivia quiz questions
Take it here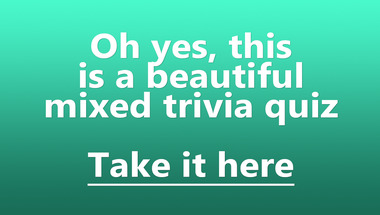 World History Trivia Quiz
10 mixed history questions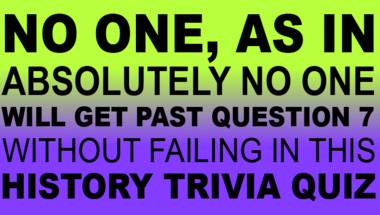 World Geography Quiz
10 mixed questions for you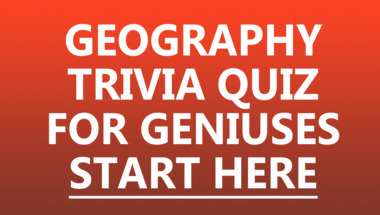 Mixed trivia quiz for smart pe
10 genius questions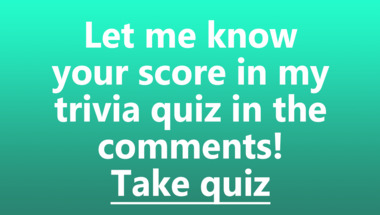 Crazy hard trivia quiz
Are you the genius for this quiz?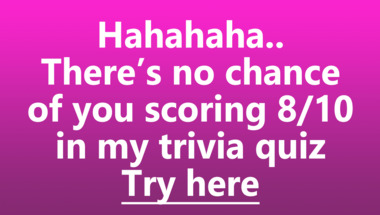 Trivia Quiz : General Knowledg
10 fun questions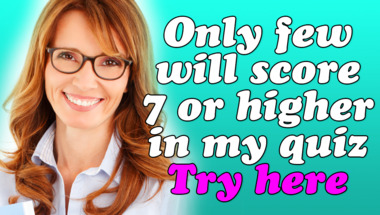 More trivia fun from us