Expert level food & cooking quiz
Question 1 of 10
A japdog is a Vancouver-Japanese take on which fast food?
Question 2 of 10
American oatmeal cookies often include what fruit?
Question 3 of 10
What spice gives the dish of aloo gobi its yellow colour?
Question 4 of 10
What type of dish is a goody?
Question 5 of 10
The Caribbean dessert called Ducana is made of sweet potatoes and which other item?
Question 6 of 10
Yukon Gold is a Canadian variety of which vegetable?
Question 7 of 10
What is the chicken tenderised with for the dish of Bang Bang Chicken?
Question 8 of 10
Tandoori marinade is based around which ingredient?
Question 9 of 10
Often used in dishes from Assam, what is a squab?
Question 10 of 10
Tsukemono is vegetables preserved in which way?

Trivia Quiz for smart people
Let's see how smart you really are!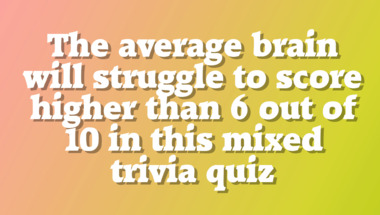 I made you a quiz about 60s mu
Do you also love music from the 1960s?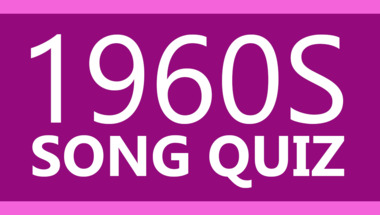 10 trivia quiz questions
Take it here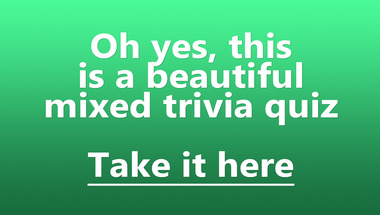 Science & Nature Quiz
10 Trivia Questions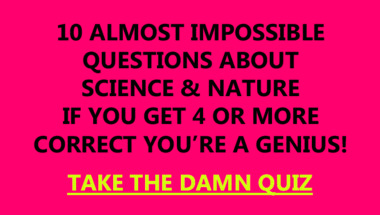 Take this general trivia quiz
by clicking here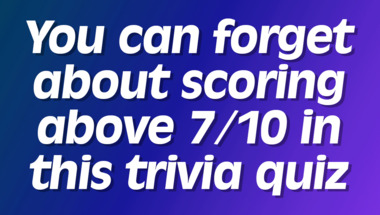 World History Trivia Quiz for
10 mixed up history questions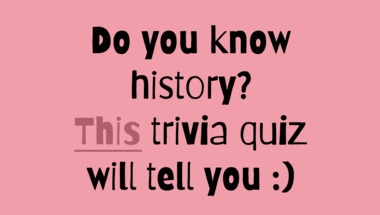 10 mixed categories questions
Let's see how smart you really are!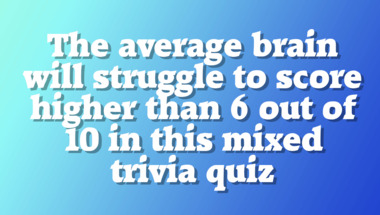 Fresh trivia quiz
Tell me your score after taking my quiz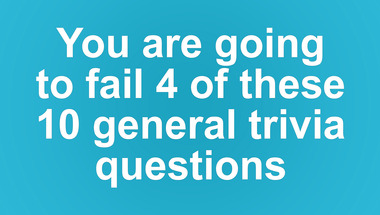 Song Quiz : Decade 1960s
10 challenging questions for you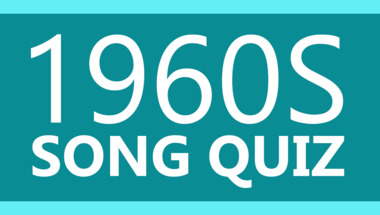 10 trivia quiz questions
Take it here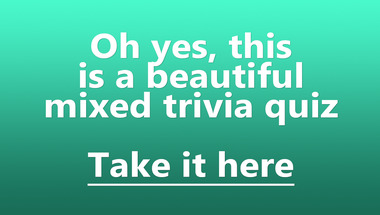 World History Trivia Quiz
10 mixed history questions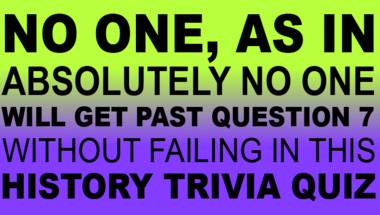 World Geography Quiz
10 mixed questions for you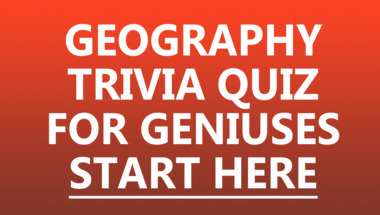 Mixed trivia quiz for smart pe
10 genius questions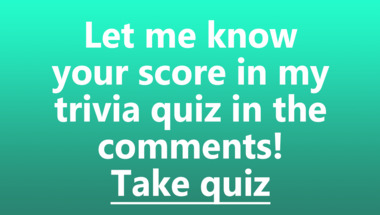 Crazy hard trivia quiz
Are you the genius for this quiz?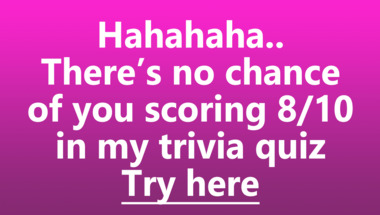 How smart are you?
10 questions trivia quiz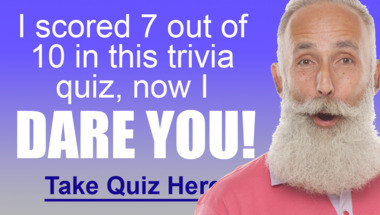 More trivia fun from us