A quiz about the songs lyrics of the 1970s
Question 1 of 10
Which character in Copacabana "lost her youth and she lost her Tony, Now she's lost her mind"?
Question 2 of 10
Thin Lizzy sang "Well, this chick got up and she slapped Johnny's" what?
Question 3 of 10
Art Garfunkel sang "Are the stars out tonight, I don't know if it's cloudy or" what?
Question 4 of 10
"Gonna do my very best, And it ain't no lie" is from which Abba song?
Question 5 of 10
"I know your name is Rita, Cause your perfume smelling sweeter" is fron which Faces song?
Question 6 of 10
"But we just can't stay together, don't you feel it, too?" is from which Carole King song?
Question 7 of 10
What follows "You and I must make a pact" in the lyrics of the Jackson 5 song?
Question 8 of 10
Which planet isn't a place to raise your kids, according to Elton John?
Question 9 of 10
"His father works some days for fourteen hours, And you can bet he barely makes a dollar" is from which Stevie Wonder song?
Question 10 of 10
"I believe in angels, When I know the time is right for me" is from a song by which group?

General Knowledge For Trivia E
10 questions to test your knowledge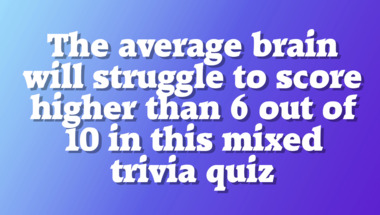 Trivia Quiz for smart people
Let's see how smart you really are!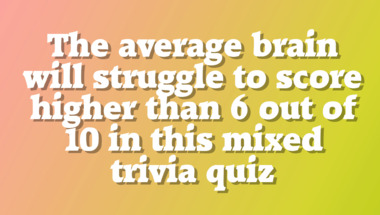 1960s Song Quiz
How many songs do you know?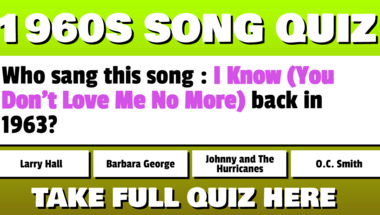 Science & Nature Quiz
10 Trivia Questions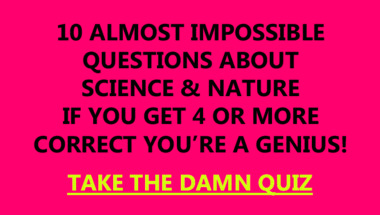 Fresh trivia quiz
Tell me your score after taking my quiz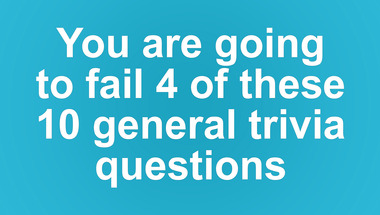 Trivia quiz for people who are
Can you also score a solid 7/10?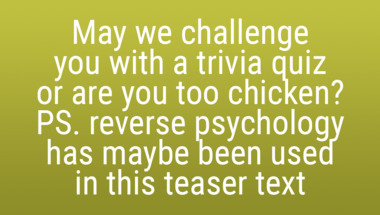 Take this general trivia quiz
by clicking here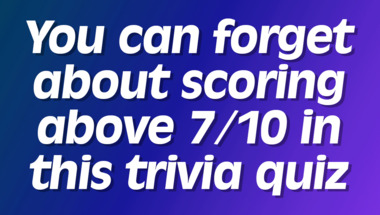 10 mixed categories questions
Let's see how smart you really are!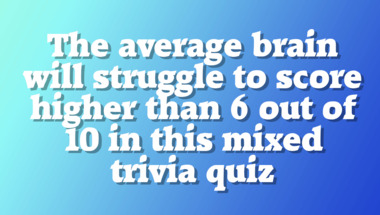 General Trivia 10 Question Qui
Mixed Knowledge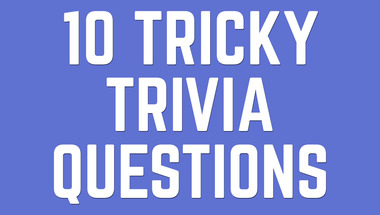 Trivia Quiz for geniuses
Can you also score a solid 7/10?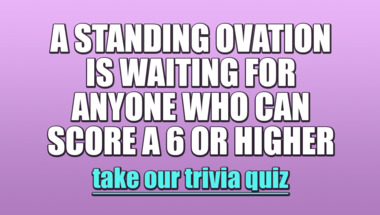 Movie Trivia Quiz
10 fun questions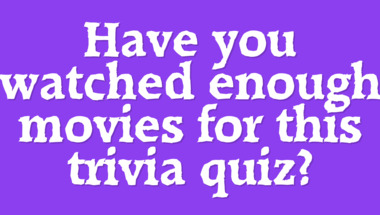 10 trivia quiz questions
Take it here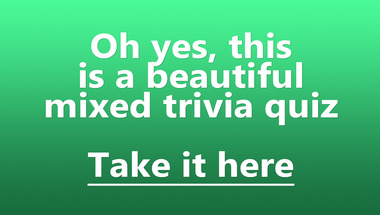 General Knowledge For Trivia L
10 questions shuffled into fun categories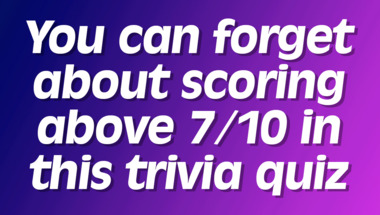 Mixed trivia quiz for smart pe
10 mixed questions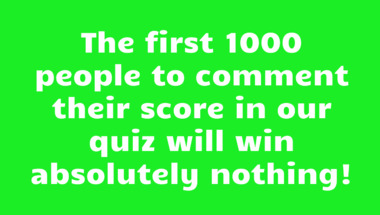 10 mixed general knowledge que
Click here to have fun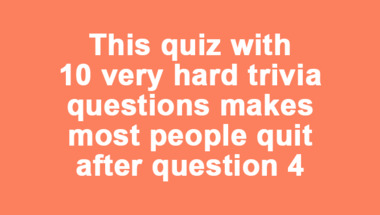 More trivia fun from us