HARD quiz about song lyrics of the 1970s
Question 1 of 10
Which song has characters called "funky Billie Chin and little Sammy Chong"?
Question 2 of 10
What was the colour of the years in the lyrcs of a 1970s Bowie song?
Question 3 of 10
John Denver sang "You fill up my senses, like a night in a" what?
Question 4 of 10
Glenn Campbell sang "There's been a load of compromisin', On the road to my" where?
Question 5 of 10
10cc sang "Do the Wall Street shuffle, Hear the money" what?
Question 6 of 10
Mac and Katie Kissoon sang "Oh honey, I'm so in love with you, Say we'll always be" what?
Question 7 of 10
In "Never Had a Dream Come True", Stevie Wonder said the world was painted in which colour?
Question 8 of 10
Which group were "Blamin' it all on the nights on Broadway"?
Question 9 of 10
The Supremes said they were going up the ladder to the roof to see what better?
Question 10 of 10
"Well I hear you went up to Saratoga, And your horse, naturally, won" is from a song by which artist?

General Knowledge For Trivia E
10 questions to test your knowledge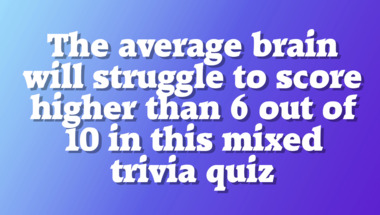 Trivia Quiz for smart people
Let's see how smart you really are!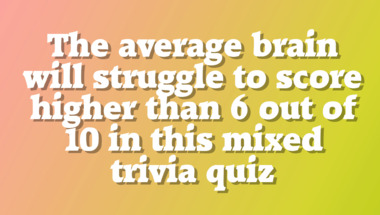 1960s Song Quiz
How many songs do you know?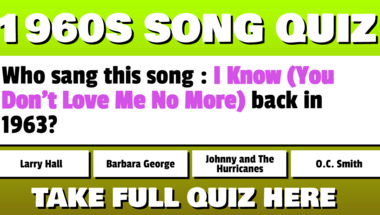 Science & Nature Quiz
10 Trivia Questions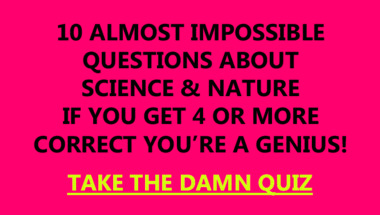 Fresh trivia quiz
Tell me your score after taking my quiz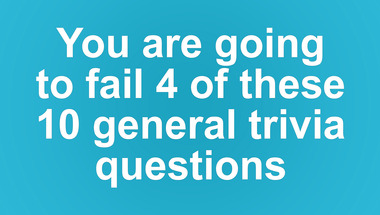 Trivia quiz for people who are
Can you also score a solid 7/10?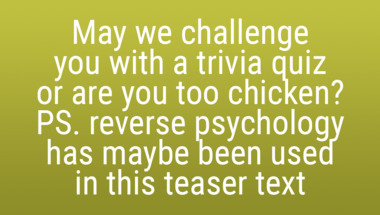 Take this general trivia quiz
by clicking here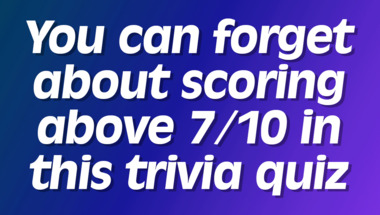 10 mixed categories questions
Let's see how smart you really are!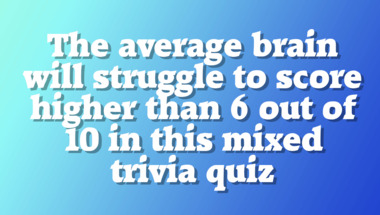 General Trivia 10 Question Qui
Mixed Knowledge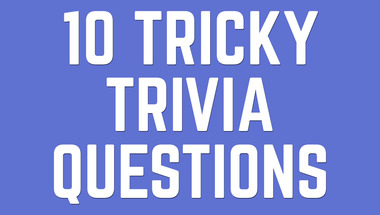 Trivia Quiz for geniuses
Can you also score a solid 7/10?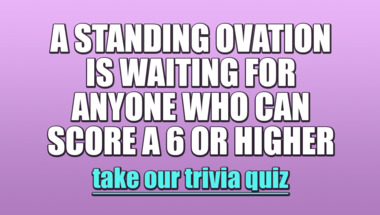 10 trivia quiz questions
Take it here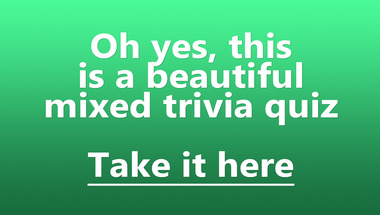 Movie Trivia Quiz
10 fun questions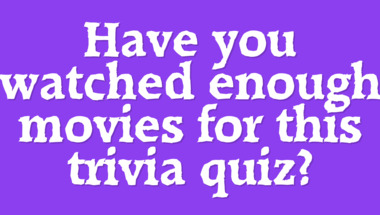 General Knowledge For Trivia L
10 questions shuffled into fun categories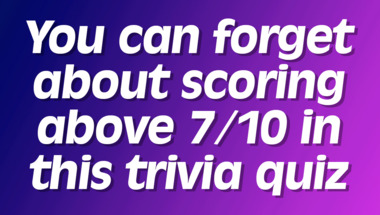 Mixed trivia quiz for smart pe
10 mixed questions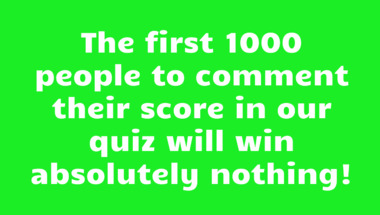 10 mixed general knowledge que
Click here to have fun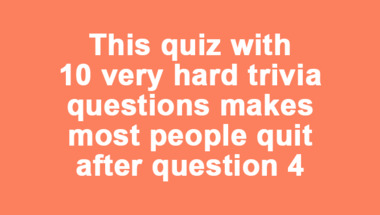 More trivia fun from us