A quiz about the songs lyrics of the 1970s
Question 1 of 10
T-Rex sang "Well, she's faster than most, And she lives on the" what?
Question 2 of 10
"Well, the rain exploded with a mighty crash, As we fell into the sun" is from which song by Paul McCartney?
Question 3 of 10
"Just gotta get out, just gotta get right out of here" is from which huge hit by Queen?
Question 4 of 10
David Essex sang "Oh is he more, too much more than a pretty" what?
Question 5 of 10
Diana Ross sang "You are everything, And everything is" what?
Question 6 of 10
"I know your name is Rita, Cause your perfume smelling sweeter" is fron which Faces song?
Question 7 of 10
In "Maggie May", Rod Stewart sang "I laughed at all of your jokes, my love you didn't need to" what?
Question 8 of 10
How is the gown described in Rod Stewart's "Tonight's the Night"?
Question 9 of 10
What follows "You and I must make a pact" in the lyrics of the Jackson 5 song?
Question 10 of 10
"And I went down to the demonstration, To get my fair share of abuse" is from which Rolling Stones song?

General Trivia 10 Question Qui
Mixed Knowledge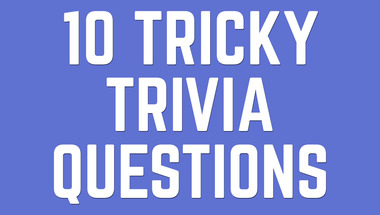 General Knowledge For Trivia E
10 questions to test your knowledge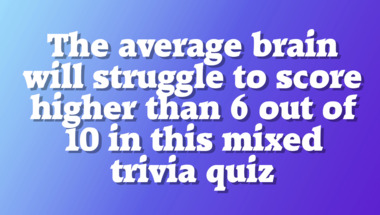 Movie Trivia Quiz
10 fun questions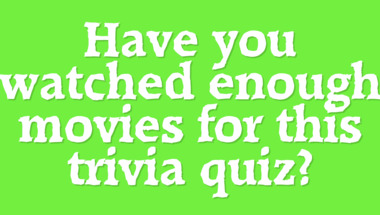 Trivia Quiz for smart people
Let's see how smart you really are!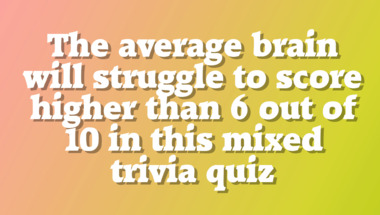 General Trivia Quiz with 10 fu
Can you score 7 or higher in this one?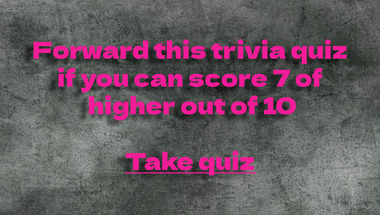 Science & Nature Quiz
10 Trivia Questions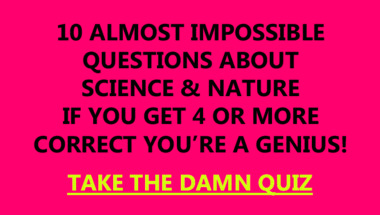 Fresh trivia quiz
Tell me your score after taking my quiz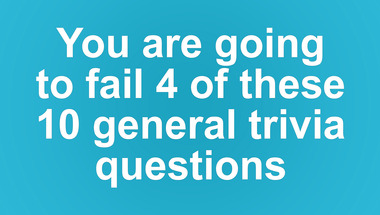 Take this general trivia quiz
by clicking here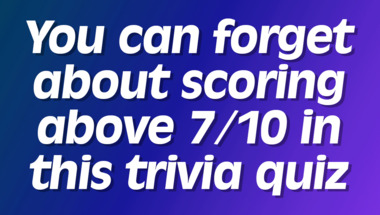 Science Quiz
How nerdy are you?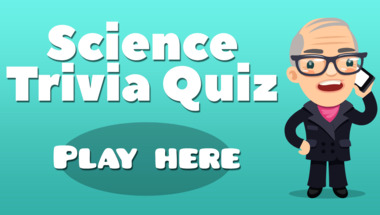 Trivia quiz for people who are
Can you also score a solid 7/10?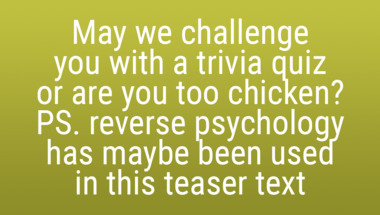 General Knowledge For Trivia L
10 questions shuffled into fun categories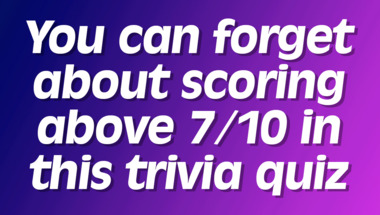 10 mixed categories questions
Let's see how smart you really are!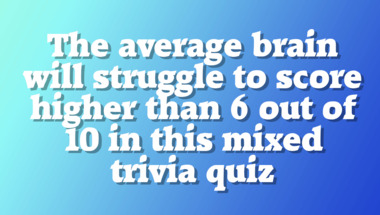 Movie Trivia Quiz
10 fun questions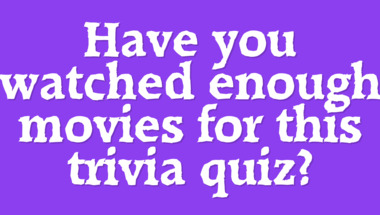 10 trivia quiz questions
Take it here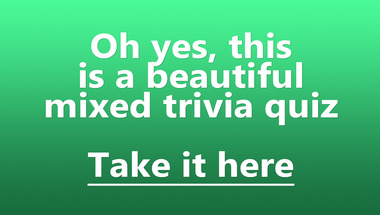 Movie Trivia Quiz
10 fun questions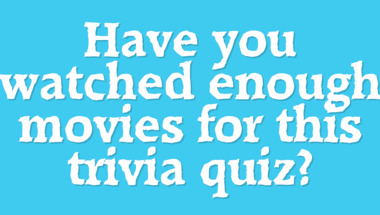 More trivia fun from us