10 questions about songs from back in the 1950s
Question 1 of 10
What completes "Every night your line is busy, All that buzzin' makes me" in the song "Peter Gunn"?
Question 2 of 10
According to Perry Como, "When you are in love, It's the loveliest night of the" what?
Question 3 of 10
"One kiss makes you feel so nice, Two kisses put you in paradise" is from which Pat Boone song?
Question 4 of 10
The Platters sang "I'm wearing my heart like a crown, Pretending that you're still" whart?
Question 5 of 10
"Where long ago I heard a song about a Texas cowboy and a girl" is from "El Paso City" by which artist?
Question 6 of 10
Who sang "Yes, I was a-splishin' and a-splashin', I was a-rollin' and a-strollin" in 1958?
Question 7 of 10
"Come on-a my house, my house, I'm gonna give you" what, sang Rosemary Clooney?
Question 8 of 10
"Told me love was too plebeian, Told me you were through" is from which song?
Question 9 of 10
What did Tennessee Ernie Ford sing that he owed to the company store?
Question 10 of 10
Who was singing about "a white sports coat and a pink carnation" in 1957?

General Knowledge For Trivia E
10 questions to test your knowledge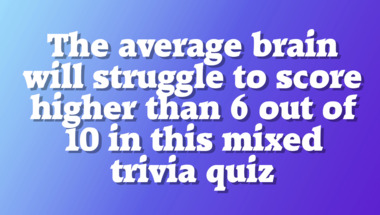 Trivia Quiz for smart people
Let's see how smart you really are!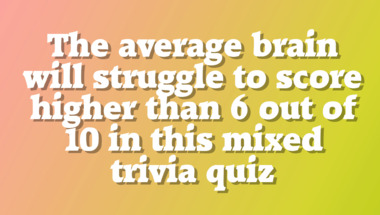 1960s Song Quiz
How many songs do you know?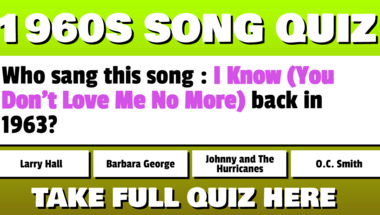 Science & Nature Quiz
10 Trivia Questions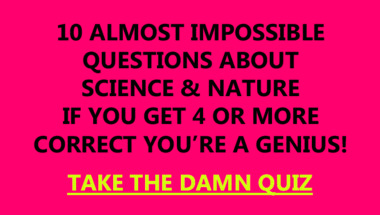 Fresh trivia quiz
Tell me your score after taking my quiz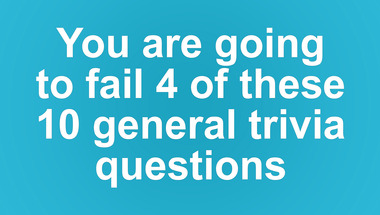 Take this general trivia quiz
by clicking here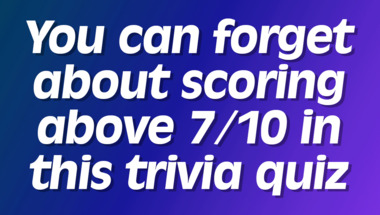 Trivia quiz for people who are
Can you also score a solid 7/10?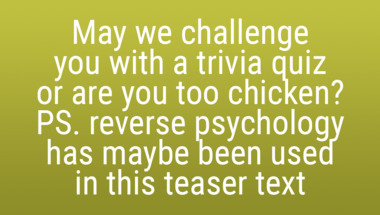 10 mixed categories questions
Let's see how smart you really are!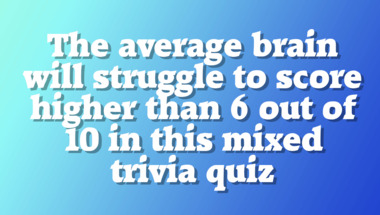 General Trivia 10 Question Qui
Mixed Knowledge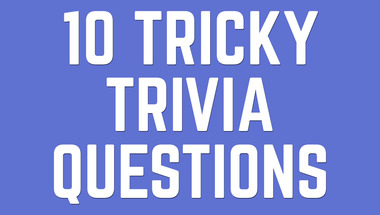 Trivia Quiz for geniuses
Can you also score a solid 7/10?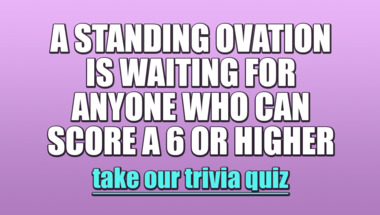 Movie Trivia Quiz
10 fun questions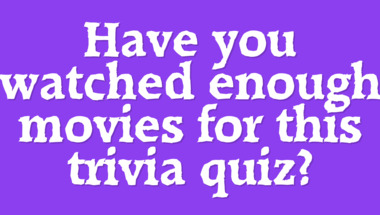 10 trivia quiz questions
Take it here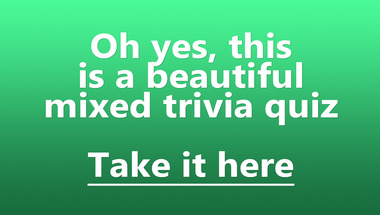 General Knowledge For Trivia L
10 questions shuffled into fun categories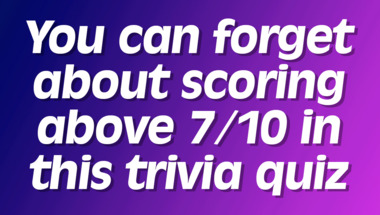 Mixed trivia quiz for smart pe
10 mixed questions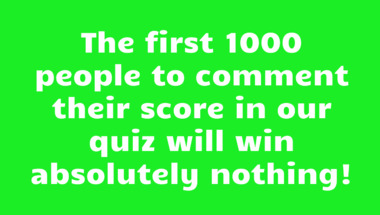 10 mixed general knowledge que
Click here to have fun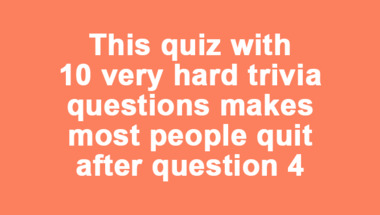 More trivia fun from us