Quiz : Lyrics of the 1960s.
Question 1 of 10
Sam Cooke sang "Now, another fella told me, He had a sister who looked just" what?
Question 2 of 10
What comes before "you smiled at me and really eased the pain" in a Bobby Hebb song?
Question 3 of 10
"Like a tunnel that you follow to a tunnel of its own" is from which song?
Question 4 of 10
Petula Clark sang "No one knows that you're so understanding, Even though my love is so"?
Question 5 of 10
What did Missi sip, in the lylrics of a 1960 Perry Como hit about the US states?
Question 6 of 10
What completes "The tax man's taken all my dough, And left me in my stately" in a song by the Kinks?
Question 7 of 10
Which artist sang "Electrical banana, Is bound to be the very next phase"?
Question 8 of 10
"And the people bowed and prayed, To the neon god they made" is from which Simon and Garfunkel song?
Question 9 of 10
What completes "His clothes are dirty but his, his hands are" in a Bob Dylan song?
Question 10 of 10
"Some folks give tips at Christmas, And some of them forget" is from which Lonnie Donegan song?

Mixed Knowledge Quiz
10 questions to test your knowledge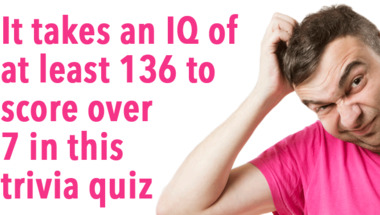 1960s Lyrics Quiz
10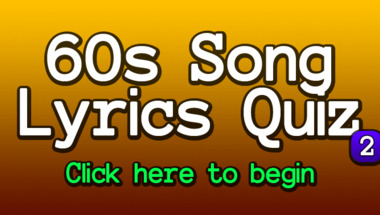 Science & Nature Quiz
10 Trivia Questions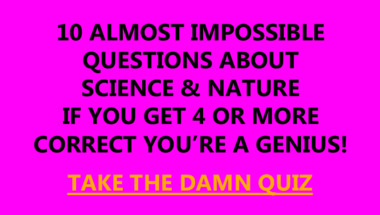 1970s Song Quiz
We tell you the artist, you tell us the song!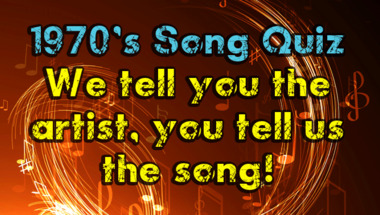 Knowledge Quiz For Everyone
Let's see how smart you really are!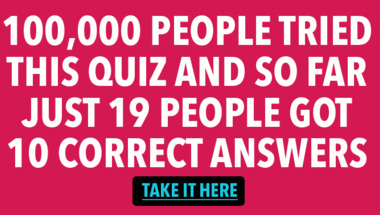 Geography Trivia Quiz
10 questions to test your knowledge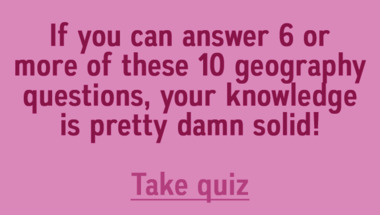 Europe Geography Quiz
Let's see how smart you really are!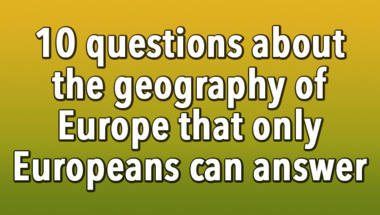 Crazy fun trivia quiz
10 mixed up trivia questions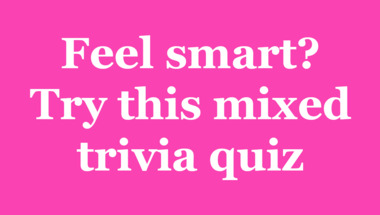 Trivia Quiz
We gathered 10 fun questions for you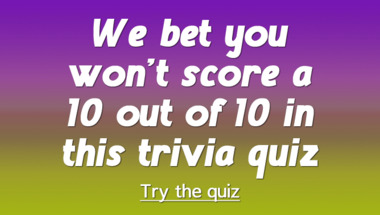 Will you be the first to score
Click to take our quiz now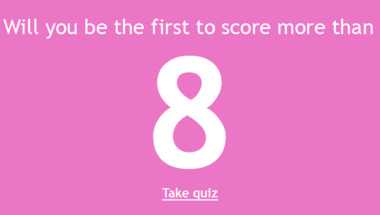 Trivia Smart Quiz
10 Smart Questions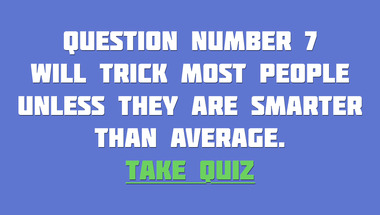 1960s Song Quiz
10 songs to guess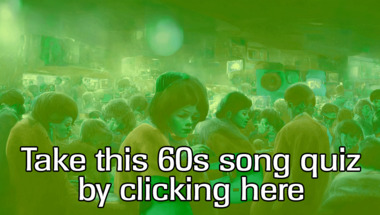 General trivia quiz
10 mixed questions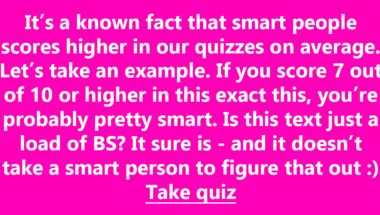 10 mixed categories questions
Let's see how smart you really are!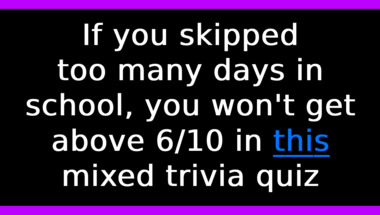 10 mixed genre questions
A quiz for the smartest of the smartest