SUBSCRIBE TO OUR BRAND NEW
YOUTUBE CHANNEL
Science Trivia Quiz
Question 1 of 10
Which of these objects has the most mass?
Question 2 of 10
What animal is a flat fish with no bones, only cartilage?
Question 3 of 10
What is the study of atmospheric conditions and climate called?
Question 4 of 10
What does a lionfish have in its spiny fins?
Question 5 of 10
What type of material is rubber, in terms of electrical flow?
Question 6 of 10
What instrument uses sound waves to help get a picture of the ocean's bottom?
Question 7 of 10
Which of these species has the following features - long tail, eyelids and four sprawling legs?
Question 8 of 10
Which of the following is a fish?
Question 9 of 10
An anteater is classified as which of these?
Question 10 of 10
Which of these animals eats tiny food that it sieves through baleen?

SUBSCRIBE TO OUR BRAND NEW
YOUTUBE CHANNEL
Trivia Quiz : General Knowledg
10 fun questions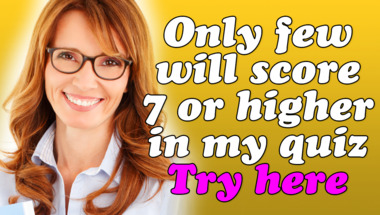 Trivia Quiz : Mixed categories
10 Questions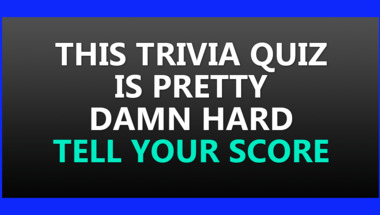 Trivia Quiz
10 questions to test your knowledge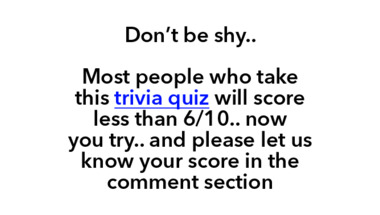 Trivia Quiz For Experts!
10 Questions For The Knowledgeable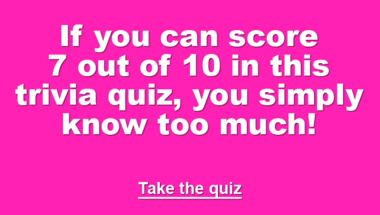 General Knowledge Quiz
10 mixed questions for you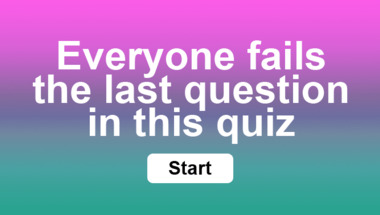 Quiz : 10 fresh trivia questio
How many correct will you get?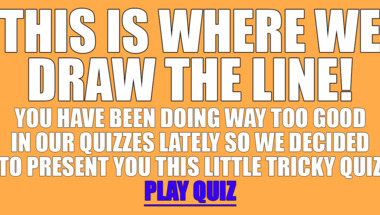 World Geography Quiz
10 questions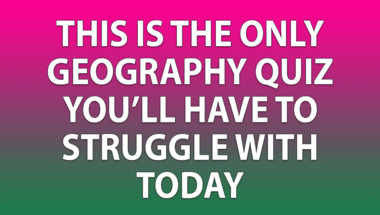 Mixed Knowledge Quiz
10 questions to test your knowledge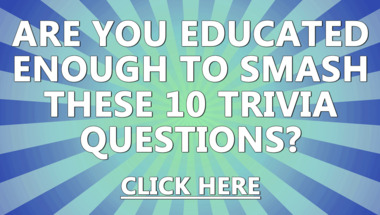 Movie Quiz For Experts
10 extremely difficult questions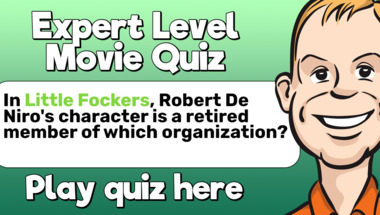 10 General Knowledge Questions
How many of them will you answer correctly?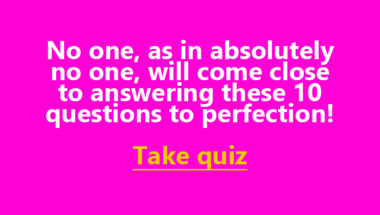 General Trivia Quiz
Most people wont even get 7 out of 10 correct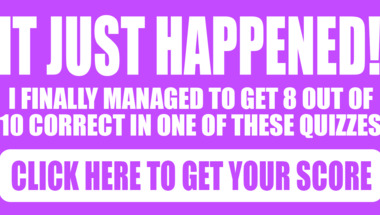 General trivia quiz
10 questions in mixed themes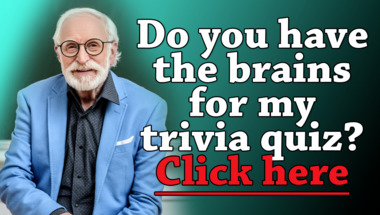 Quiz for smart people
No one gets more than half right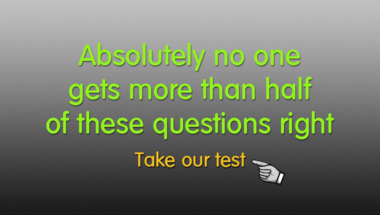 Music Quiz
10 thrilling questions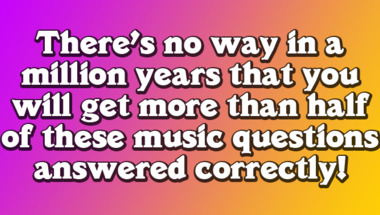 General Trivia Quiz
10 mixed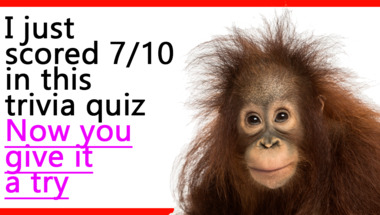 Our fun games