SUBSCRIBE TO OUR BRAND NEW
YOUTUBE CHANNEL
Science and nature quiz
Question 1 of 10
Which animal has scaly skin that glistens yet is dry to the touch?
Question 2 of 10
What are female sex cells called?
Question 3 of 10
What fast-flying long-bodied insect has two pairs of large, transparent wings?
Question 4 of 10
Which of these choices is a mammal?
Question 5 of 10
A spotted owl is classified as which of these?
Question 6 of 10
Which species best matches this description, "fast-running, herding, grass-eater from Eastern Africa"?
Question 7 of 10
What word is best described by "irregular beat of the heart or other muscle"?
Question 8 of 10
Matter that moves freely with no definite shape is known as a what?
Question 9 of 10
A cama is a hybrid of a camel and what related species?
Question 10 of 10
How many muscles does the average person have in their body?

SUBSCRIBE TO OUR BRAND NEW
YOUTUBE CHANNEL
Trivia Quiz : Mixed categories
10 Questions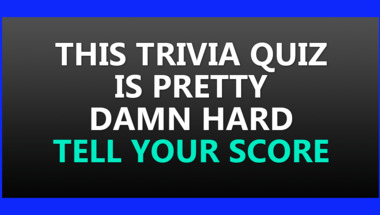 Trivia Quiz : General Knowledg
10 fun questions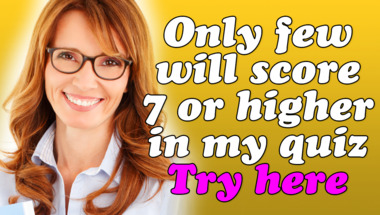 Trivia Quiz
10 questions to test your knowledge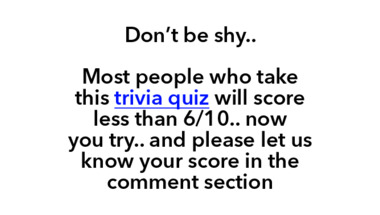 World Geography Quiz
10 questions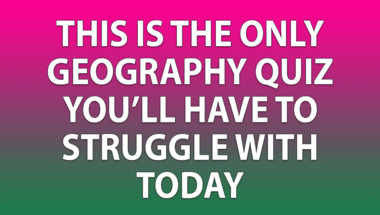 Mixed Knowledge Quiz
10 questions to test your knowledge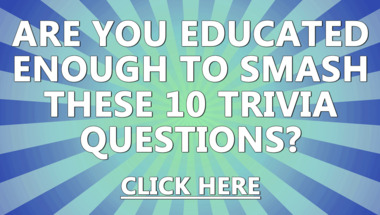 General Knowledge Quiz
10 mixed questions for you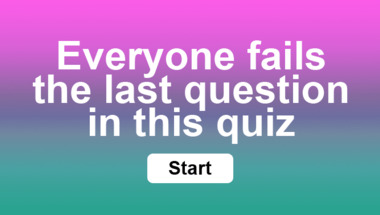 Quiz : 10 fresh trivia questio
How many correct will you get?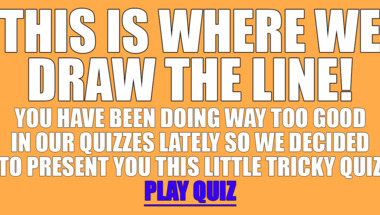 Trivia Quiz For Experts!
10 Questions For The Knowledgeable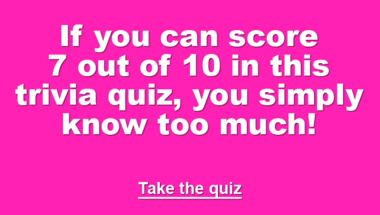 10 General Knowledge Questions
How many of them will you answer correctly?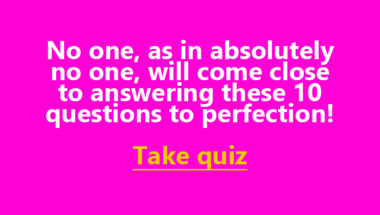 Music Quiz
10 thrilling questions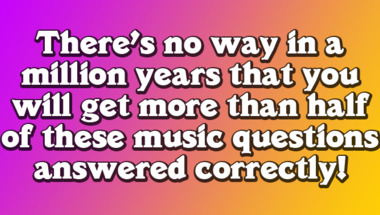 Movie Quiz For Experts
10 extremely difficult questions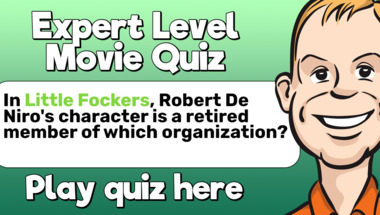 General Trivia Quiz
Most people wont even get 7 out of 10 correct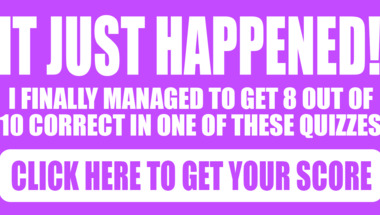 General trivia quiz
10 questions in mixed themes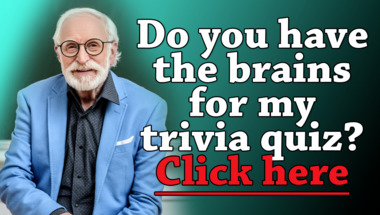 Quiz for smart people
No one gets more than half right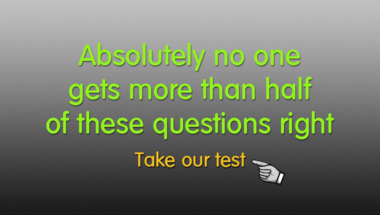 1950s Song Quiz
10 songs to guess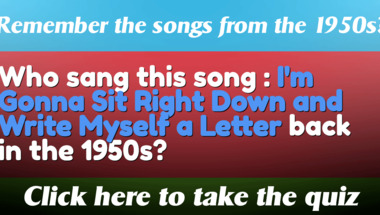 Our fun games