SUBSCRIBE TO OUR BRAND NEW
YOUTUBE CHANNEL
Super fun trivia quiz
Question 1 of 10
What is the name of Pippa Middleton's royal sister?
Question 2 of 10
What song does Rick ask Sam to play on the piano in 'Casablanca'?
Question 3 of 10
London Fashion Week stalwart Amanda Wakelely was a favourite of which Royal?
Question 4 of 10
What is the most common type of shoulder surgery?
Question 5 of 10
Which of these is NOT an ingredient of a traditional Christmas cake?
Question 6 of 10
What was the profession of the inventor of Dr Pepper?
Question 7 of 10
The Triceratops had 3 what?
Question 8 of 10
Which glands secrete estrogens?
Question 9 of 10
What was the name of the Border Collie as feature on Blue Peter?
Question 10 of 10
How many centimetres are in 2 metres?

SUBSCRIBE TO OUR BRAND NEW
YOUTUBE CHANNEL
Trivia Quiz : General Knowledg
10 fun questions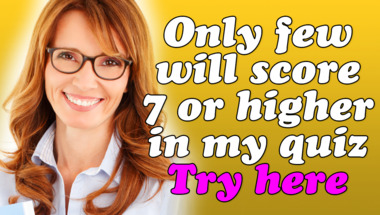 Trivia Quiz : Mixed categories
10 Questions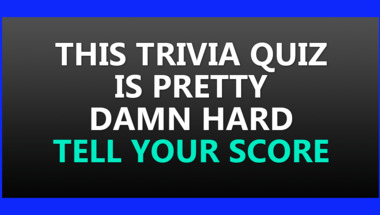 Trivia Quiz
10 questions to test your knowledge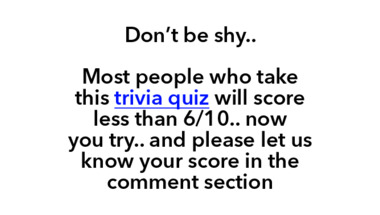 Trivia Quiz For Experts!
10 Questions For The Knowledgeable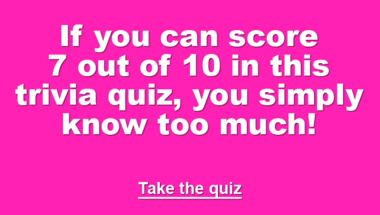 General Knowledge Quiz
10 mixed questions for you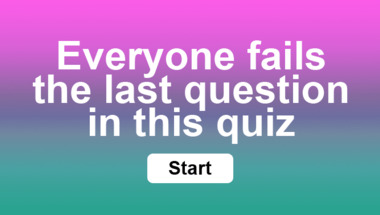 World Geography Quiz
10 questions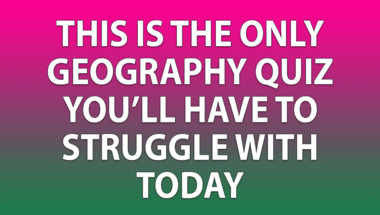 Quiz : 10 fresh trivia questio
How many correct will you get?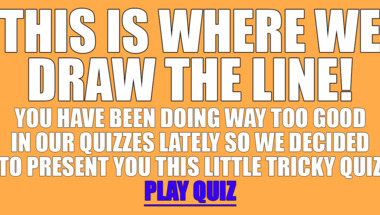 Mixed Knowledge Quiz
10 questions to test your knowledge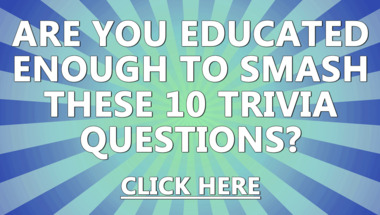 10 General Knowledge Questions
How many of them will you answer correctly?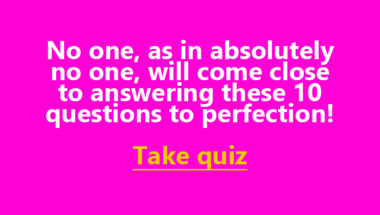 Movie Quiz For Experts
10 extremely difficult questions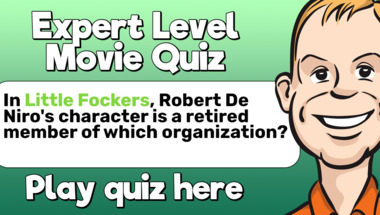 General Trivia Quiz
Most people wont even get 7 out of 10 correct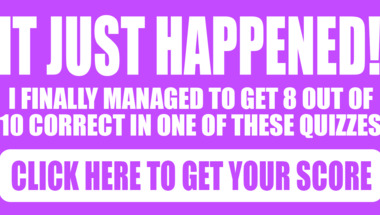 Music Quiz
10 thrilling questions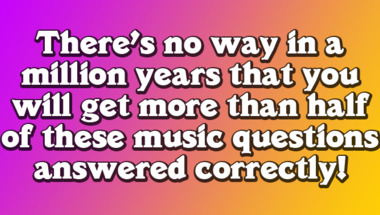 General trivia quiz
10 questions in mixed themes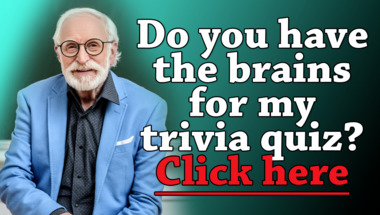 Hard Food Quiz
10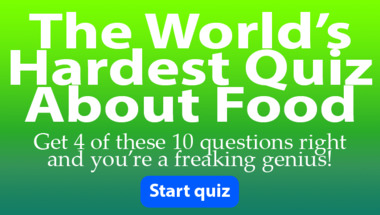 Quiz for smart people
No one gets more than half right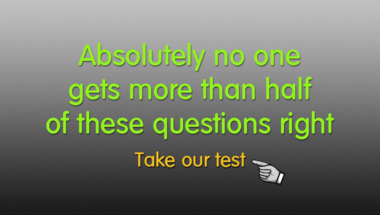 Our fun games