10 impossible questions about movies and famous people
Question 1 of 10
Which movie featured a love story set among war-torn Scotland?
Question 2 of 10
Who starred in the original 1960's "Pink Panther" movies?
Question 3 of 10
In the film "Lord of the Rings", Frodo and Bilbo play what type of creatures?
Question 4 of 10
Kim Kardashian married which rapper in 2014?
Question 5 of 10
What movie has Tom Hanks reluctantly coaching a women's baseball team?
Question 6 of 10
The quote "Mama says stupid is as stupid does" is from which movie?
Question 7 of 10
What former co-star did Charlie Sheen give $100,000 in Nov. 2012 to help pay her IRS debt?
Question 8 of 10
Who said, "Marriage is the death of hope"?
Question 9 of 10
Who played the Godfather's son Sonny Corleone in "The Godfather"?
Question 10 of 10
Mila Kunis starred in which 2010 thriller with Natalie Portman?

Trivia Quiz for smart people
Let's see how smart you really are!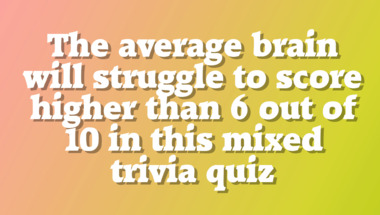 I made you a quiz about 60s mu
Do you also love music from the 1960s?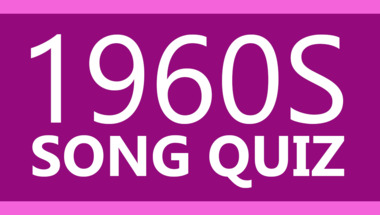 10 trivia quiz questions
Take it here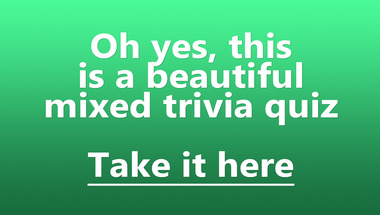 Science & Nature Quiz
10 Trivia Questions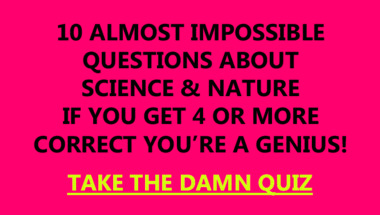 World History Trivia Quiz for
10 mixed up history questions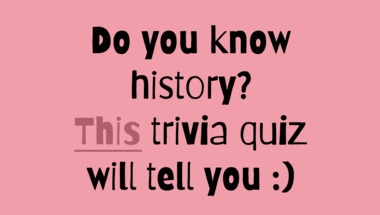 Take this general trivia quiz
by clicking here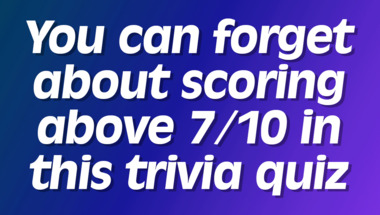 10 mixed categories questions
Let's see how smart you really are!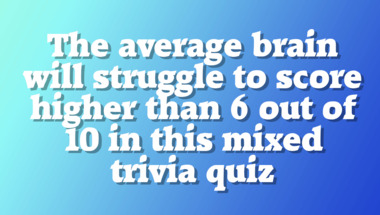 Song Quiz : Decade 1960s
10 challenging questions for you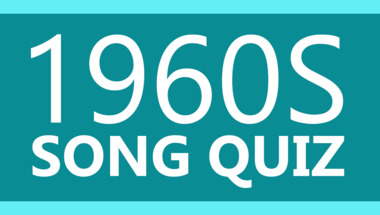 Fresh trivia quiz
Tell me your score after taking my quiz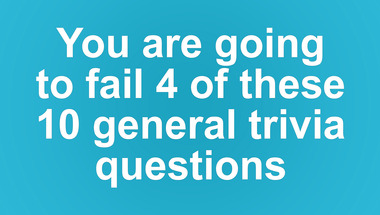 10 trivia quiz questions
Take it here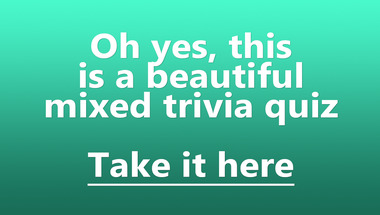 World History Trivia Quiz
10 mixed history questions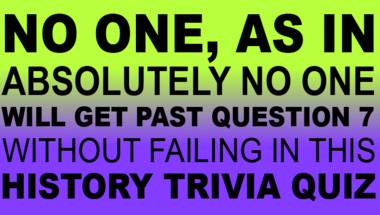 World Geography Quiz
10 mixed questions for you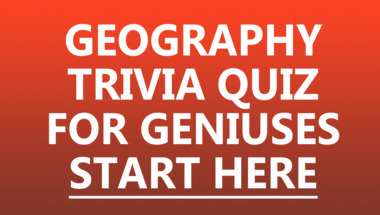 Mixed trivia quiz for smart pe
10 genius questions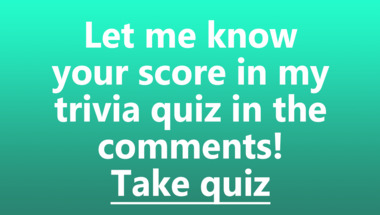 Crazy hard trivia quiz
Are you the genius for this quiz?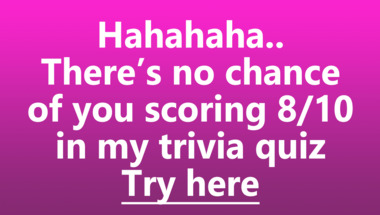 How smart are you?
10 questions trivia quiz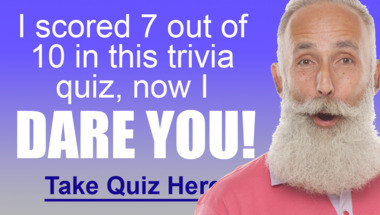 More trivia fun from us