SUBSCRIBE TO OUR BRAND NEW
YOUTUBE CHANNEL
Quite hard quiz with 10 trivia questions
Question 1 of 10
What's the full name of the flavour enhancer MSG?
Question 2 of 10
A British pie made with potatoes and minced beef is best known as what?
Question 3 of 10
Flatulence describes what body process?
Question 4 of 10
Which spice if consumed in large does can have hallucinogenic due to a compound called myristicin?
Question 5 of 10
The Acropolis is a flat-topped hill in which European city?
Question 6 of 10
Kimberley, a city in South Africa, is connected with which industry?
Question 7 of 10
What's the traditional meat in a shepherd's pie?
Question 8 of 10
Cygnet is the name for the young of which bird?
Question 9 of 10
Which creatures are kept in a colony called an apiary?
Question 10 of 10
Grandstand was a 70s show covering which topic?

SUBSCRIBE TO OUR BRAND NEW
YOUTUBE CHANNEL
Trivia Quiz : General Knowledg
10 fun questions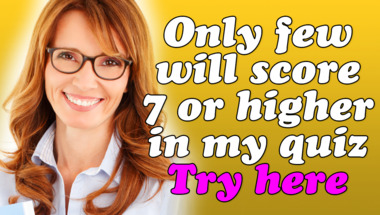 Trivia Quiz : Mixed categories
10 Questions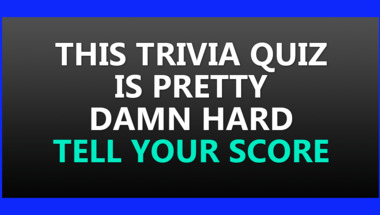 Trivia Quiz
10 questions to test your knowledge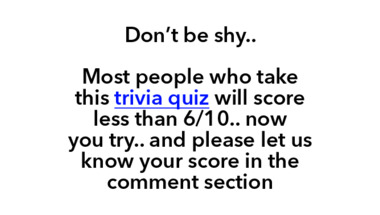 World Geography Quiz
10 questions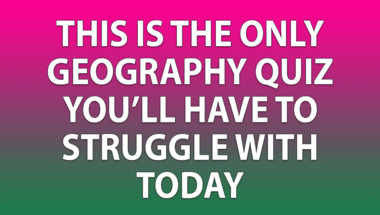 General Knowledge Quiz
10 mixed questions for you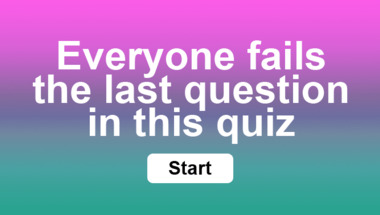 Trivia Quiz For Experts!
10 Questions For The Knowledgeable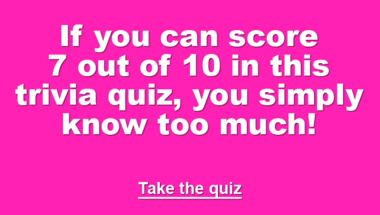 Movie Quiz For Experts
10 extremely difficult questions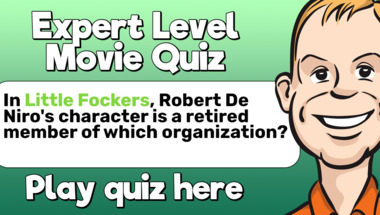 10 General Knowledge Questions
How many of them will you answer correctly?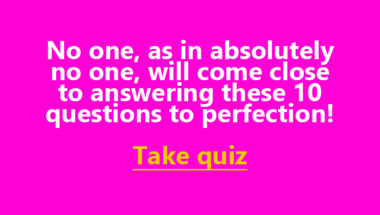 Quiz : 10 fresh trivia questio
How many correct will you get?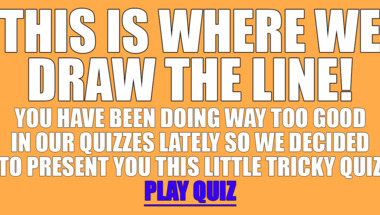 Mixed Knowledge Quiz
10 questions to test your knowledge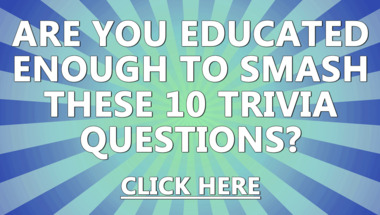 Music Quiz
10 thrilling questions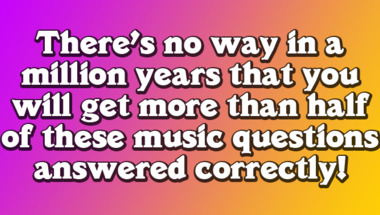 General Trivia Quiz
Most people wont even get 7 out of 10 correct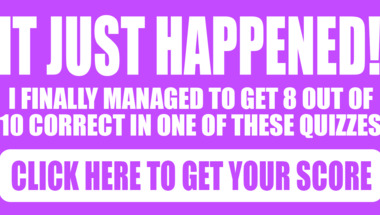 Quiz for smart people
No one gets more than half right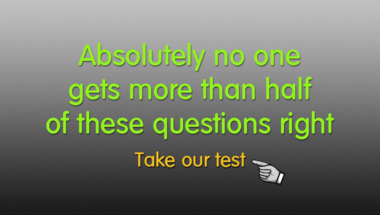 General trivia quiz
10 questions in mixed themes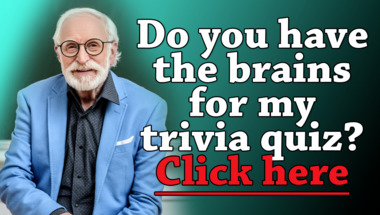 General Trivia Quiz
10 mixed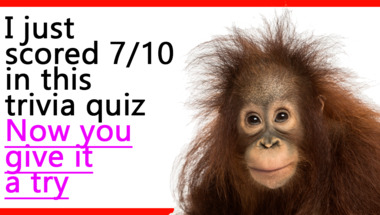 Our fun games