SUBSCRIBE TO OUR BRAND NEW
YOUTUBE CHANNEL
Trivia Quiz (General Knowledge)
Question 1 of 10
Which precious stone is a form of carbon?
Question 2 of 10
Who wears a tie wig as a legal requirement of their job?
Question 3 of 10
Which verb is used to describe changes in our genes?
Question 4 of 10
What music genre is most often associated with Judas Priest?
Question 5 of 10
Which two landmasses collided to form the Himalayas?
Question 6 of 10
What was the title of Michael Jackson's 1991 album?
Question 7 of 10
Which of the following is used to hide blemishes and dark circles?
Question 8 of 10
Which of these can be inserted in CH.OS to make a word?
Question 9 of 10
Which K is scar tissue?
Question 10 of 10
Llamas originate in which continent?

SUBSCRIBE TO OUR BRAND NEW
YOUTUBE CHANNEL
Trivia Quiz : Mixed categories
10 Questions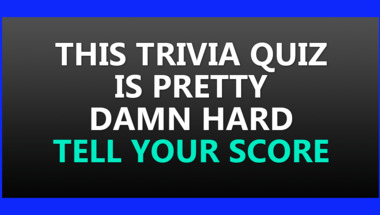 Trivia Quiz : General Knowledg
10 fun questions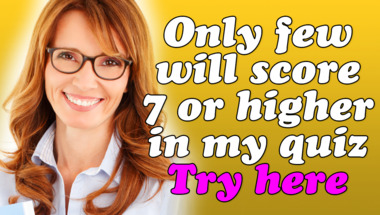 Trivia Quiz
10 questions to test your knowledge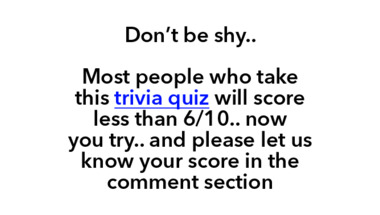 World Geography Quiz
10 questions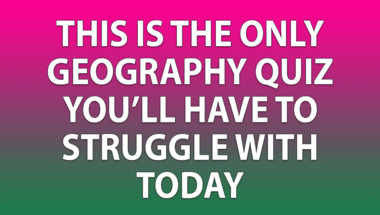 Mixed Knowledge Quiz
10 questions to test your knowledge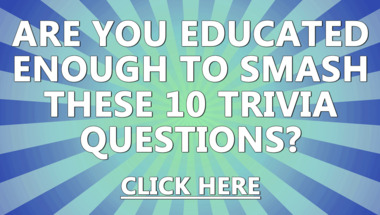 Music Quiz
10 thrilling questions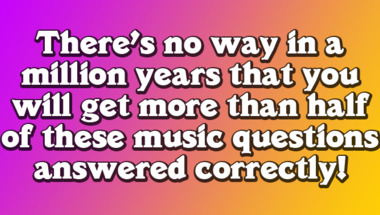 10 General Knowledge Questions
How many of them will you answer correctly?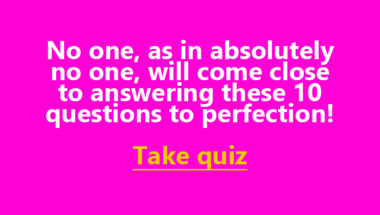 Trivia Quiz For Experts!
10 Questions For The Knowledgeable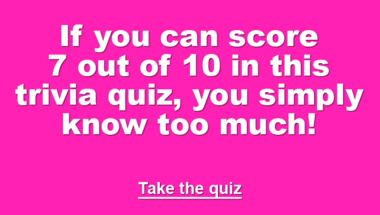 General Knowledge Quiz
10 mixed questions for you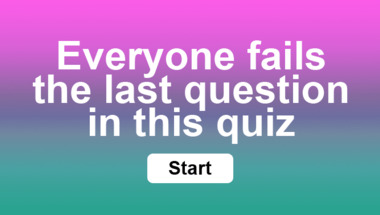 Quiz : 10 fresh trivia questio
How many correct will you get?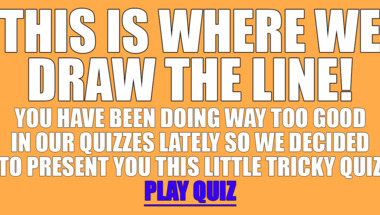 General Trivia Quiz
Most people wont even get 7 out of 10 correct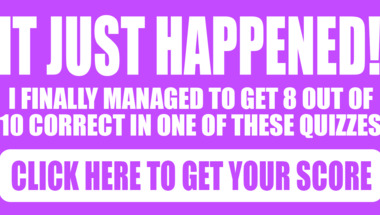 General trivia quiz
10 questions in mixed themes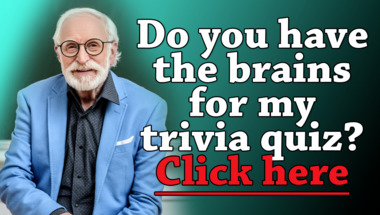 Movie Quiz For Experts
10 extremely difficult questions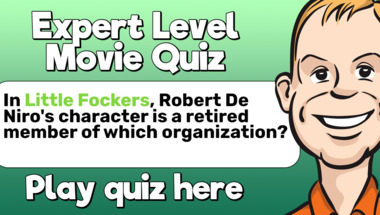 Quiz for smart people
No one gets more than half right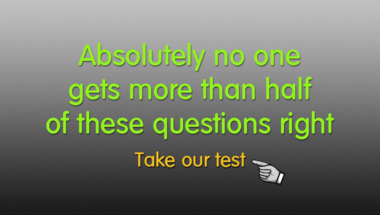 1950s Song Quiz
10 songs to guess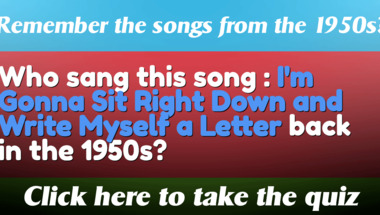 Our fun games