History quiz for smart people
Question 1 of 10
Which company started producing the Mustang model in 1964?
Question 2 of 10
What was the name of the unarmed crime fighter gang founded in New York in 1979?
Question 3 of 10
In 1984, Michael Jackson suffered burns while making a commercial for which company?
Question 4 of 10
The British Parliament moved back into which building in 1950 after an air-raid in 1941?
Question 5 of 10
Yuppie culture became popular in the 80s. What is a "yuppie"?
Question 6 of 10
Which youth subculture wore leather jackets, jeans and gelled hair in the '60s?
Question 7 of 10
Which rock star married Bianca Perez Morena de Macias in London in 1971?
Question 8 of 10
In October 1950, Catholic nun Mother Teresa started work among the poor in which country?
Question 9 of 10
Where was the coronation of Queen Elizabeth II in 1953?
Question 10 of 10
Alan Shepard became the first man to play which sport on the moon in 1971?

Trivia Quiz For Smart People
Tell your score in the comments!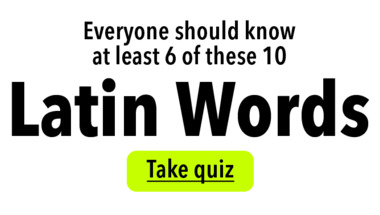 Trivia Quiz for smart people
Can you score 6 or higher?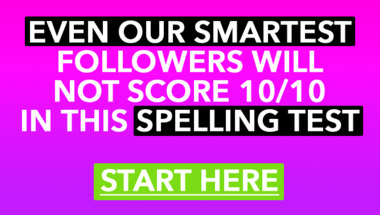 1960s Quiz. Level : HARD
10 extremely difficult questions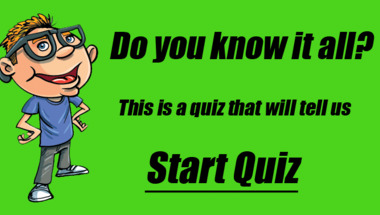 Let's test your trivia knowled
10 questions for you to answer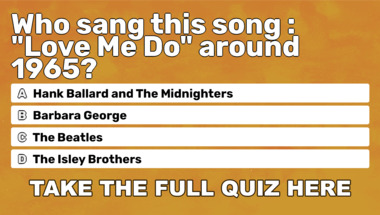 Mixed knowledge questions
How's your trivia brain doing?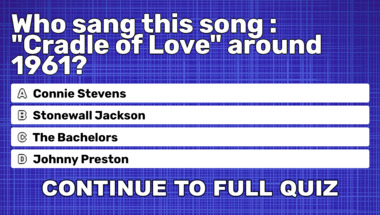 Song quiz : 1964
How many correct will you get?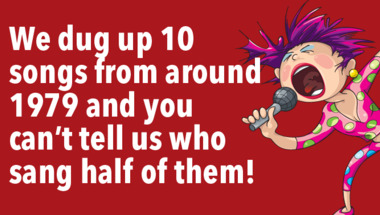 General Trivia Quiz
Let's see how smart you really are!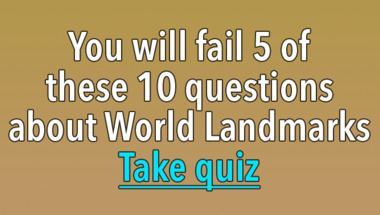 Trivia Quiz
Let's see how smart you really are!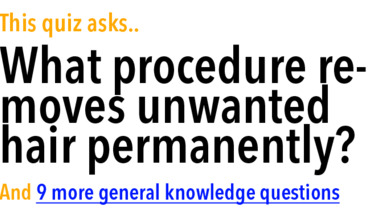 How high is your IQ?
Can you answer these 10 questions?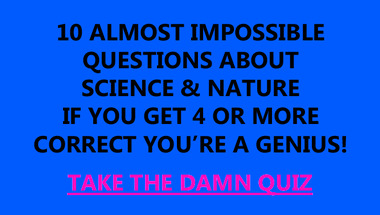 General Knowledge For Trivia P
Let's test your trivia skills!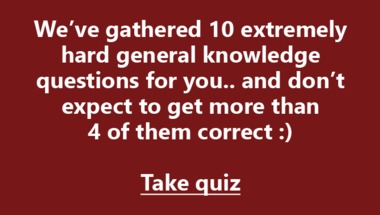 10 General Knowledge Questions
Let's see how smart you really are!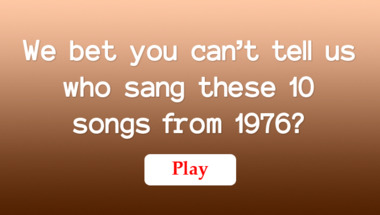 Trivia challenge for experts
You won't get close to 10/10 in this quiz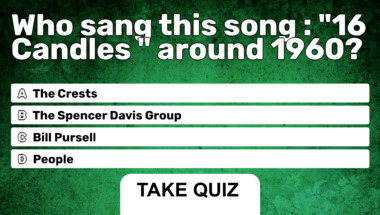 World History Quiz
10 questions to test your knowledge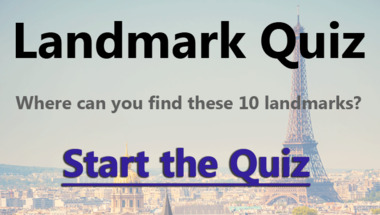 10 Trivia Questions For Smart
How many of them will you answer correctly?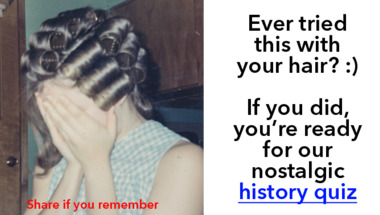 1950s song quiz
How many correct answers will you get?