A trivia quiz for knowledge lovers
Question 1 of 10
What was the name of the Parisian prison which was stormed, marking the start of the Revolution?
Question 2 of 10
Which of these B's is the chemical element?
Question 3 of 10
What is the classification of a warthog?
Question 4 of 10
Liam and Noel Gallagher fronted which band?
Question 5 of 10
What does the common mole normally feed upon?
Question 6 of 10
In "Little House on the Prairie", where does the family live?
Question 7 of 10
Fog is a type of what?
Question 8 of 10
What color are dried vanilla pods?
Question 9 of 10
In computers, what does "RAM" stand for?
Question 10 of 10
Which letter represents 100 in Roman numerals?

Geography Trivia Quiz
10 questions about Europe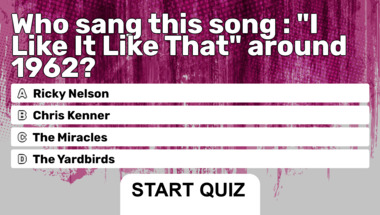 Only a chef will master this q
How many correct will you get?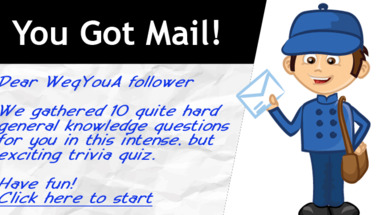 Mixed Trivia Questions
10 questions to test your knowledge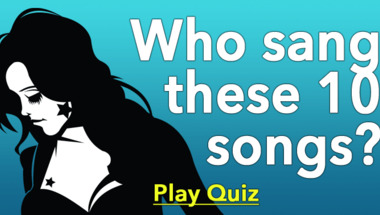 General Trivia Quiz
How many correct will you get?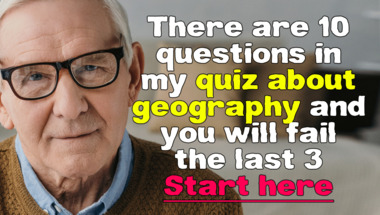 World Landmarks Quiz
How many of them will you answer correctly?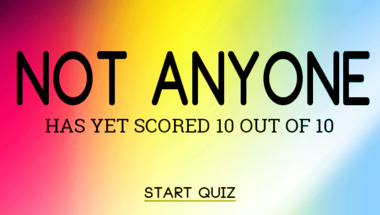 Song quiz : 1979
Let's see how smart you really are!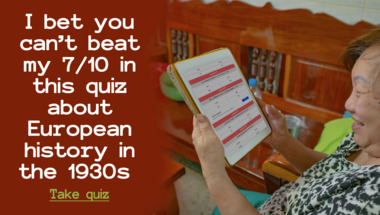 10 General Knowledge Questions
And You Will Fail At Least 50% Of Them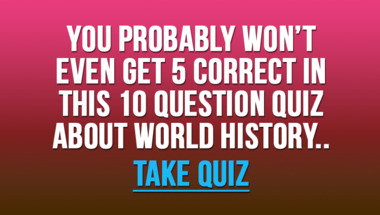 Common Knowledge Questions
How will you perform in this quiz?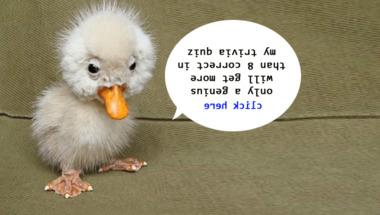 A general knowledge test
Let's see how many correct you'll get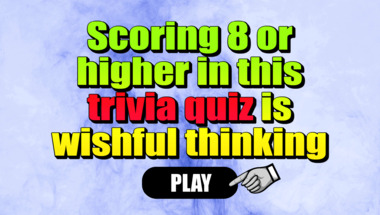 General Knowledge Quiz
How many correct answers will you get?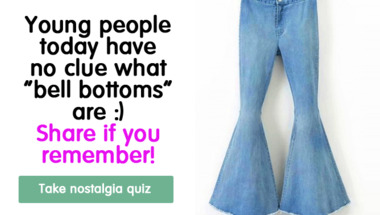 History Quiz About The 1960s
10 questions to test your knowledge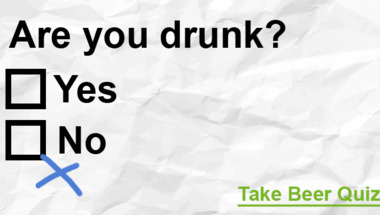 Quiz : Last 40 years of music
How many correct will you get?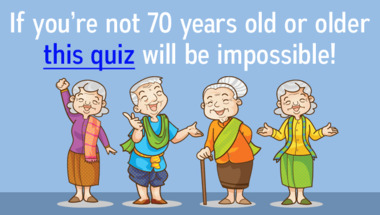 1960s Trivia Knowledge Quiz
Share if you lived in this awesome decade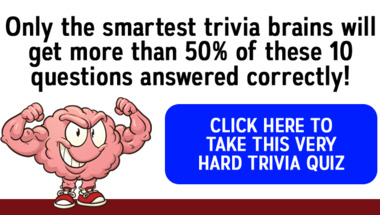 Hard General Knowledge Quiz
How smart are you really?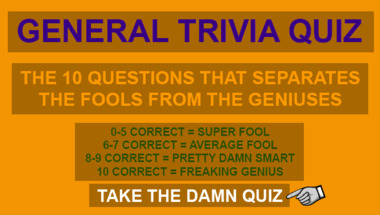 Hard Food Quiz
10 Almost Impossible Questions