Mixed history questions
Question 1 of 10
What decade was Roaring?
Question 2 of 10
What Mesopotamian city, the capital of a powerful empire from the second millennium BC, did the Bible use as a metaphor of evil?
Question 3 of 10
Yuri Andropov became head of which Soviet body in 1967?
Question 4 of 10
Which Pope was canonized as a saint in 2014?
Question 5 of 10
Where is the Battersea Power station which first generated electricity in 1933?
Question 6 of 10
How much did sending a letter cost Royal Mail began in 1840?
Question 7 of 10
Greg Norman made his name playing which sport?
Question 8 of 10
A tower in which city replaced the CN Tower as the world's tallest building?
Question 9 of 10
In what decade did Martin Luther King Jr. deliver his famous "I Have a Dream" speech?
Question 10 of 10
What is the Yellow River often called the cradle of?

Geography Trivia Quiz
10 questions about Europe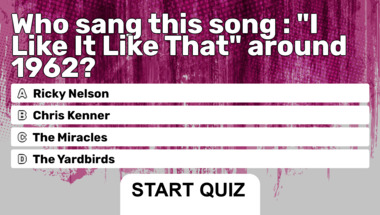 Only a chef will master this q
How many correct will you get?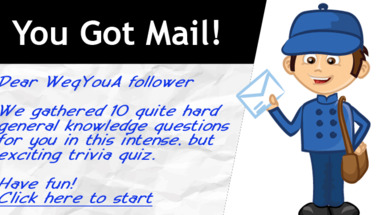 Mixed Trivia Questions
10 questions to test your knowledge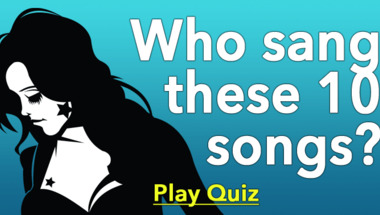 General Trivia Quiz
How many correct will you get?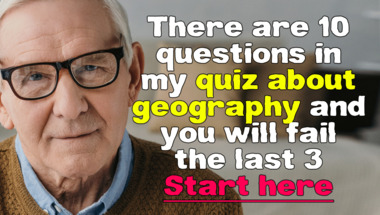 World Landmarks Quiz
How many of them will you answer correctly?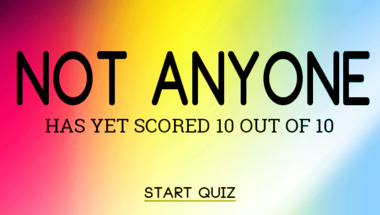 Song quiz : 1979
Let's see how smart you really are!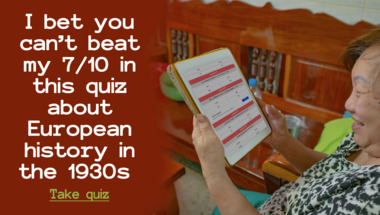 10 General Knowledge Questions
And You Will Fail At Least 50% Of Them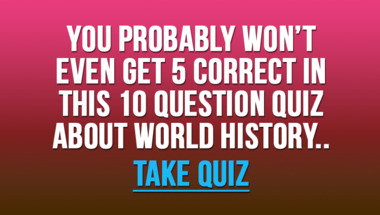 Common Knowledge Questions
How will you perform in this quiz?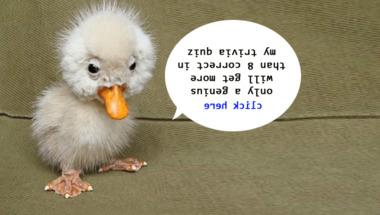 A general knowledge test
Let's see how many correct you'll get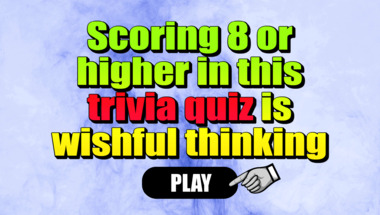 General Knowledge Quiz
How many correct answers will you get?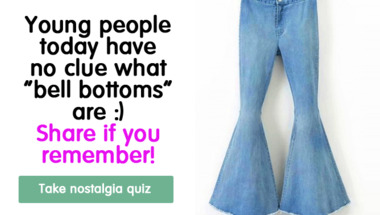 History Quiz About The 1960s
10 questions to test your knowledge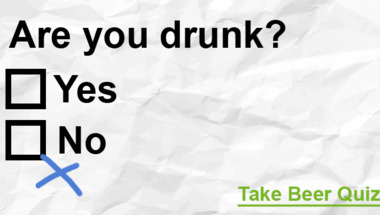 Quiz : Last 40 years of music
How many correct will you get?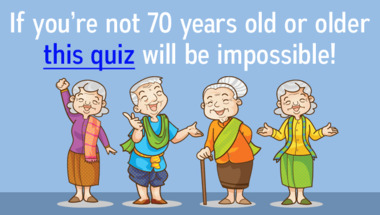 1960s Trivia Knowledge Quiz
Share if you lived in this awesome decade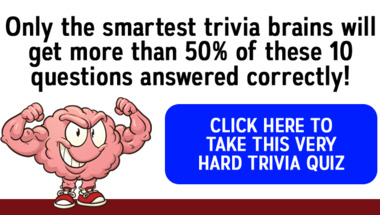 Hard General Knowledge Quiz
How smart are you really?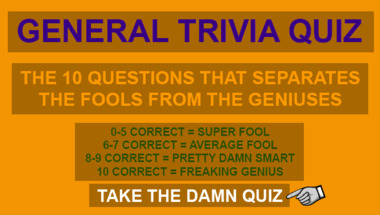 Hard Food Quiz
10 Almost Impossible Questions