1960s Quiz
Question 1 of 10
What does it mean if you say : Downer
Question 2 of 10
What does it mean if you say : Blast
Question 3 of 10
Kenny Rogers - ___ Don't Take Your Love To Town
Question 4 of 10
What type of lights on the sidewalk are pretty in Downtown?
Question 5 of 10
What type of dog was Scooby Doo?
Question 6 of 10
Which group released their first album, "Please Please Me" in 1963?
Question 7 of 10
Grateful ___
Question 8 of 10
What does it mean if you say : Tooling
Question 9 of 10
What was the proper name of The Galloping Gourmet?
Question 10 of 10
What does it mean if you say : Scratch

1970 Song Quiz
Can you guess these 10 songs from the hit lists of 1970?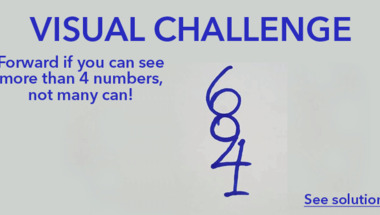 Mixed Knowledge Quiz
10 questions to test your knowledge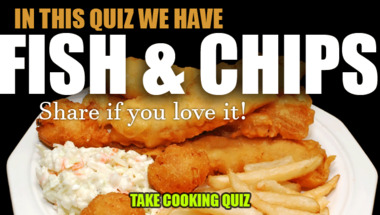 1965 Song Quiz
10 songs to guess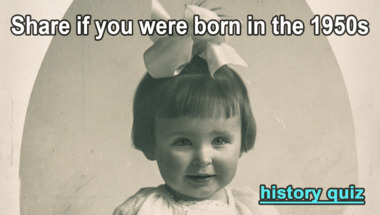 History Quiz
10 trivia questions for everyone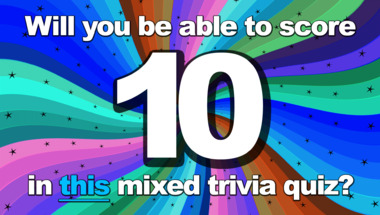 1960s Song Lyrics Quiz
10 songs to guess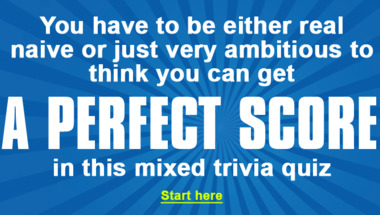 1971 Song Quiz
10 songs to guess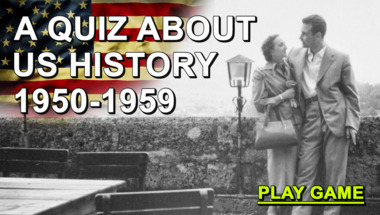 10 questions in mixed trivia c
Only smart people stand a chance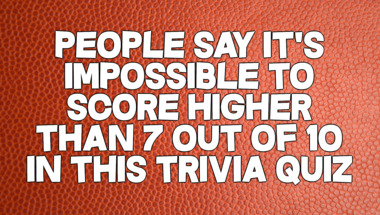 General Trivia Quiz
Let's see how smart you really are!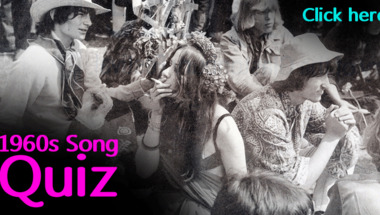 Quiz about difficult words
Do you know the meaning of them?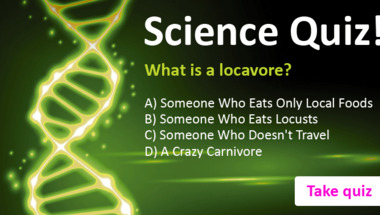 10 General Knowledge Questions
How Smart Do You Feel Today?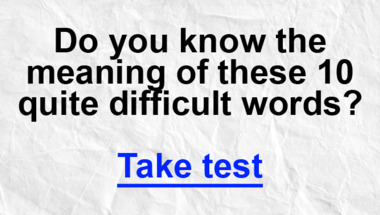 1960s Hits Lyrics Quiz
10 Songs. Can you guess them all?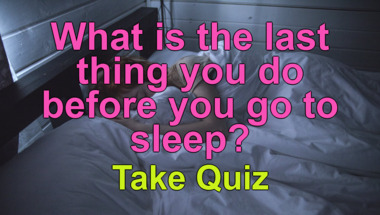 IQ Trivia Challenge
How many of them will you answer correctly?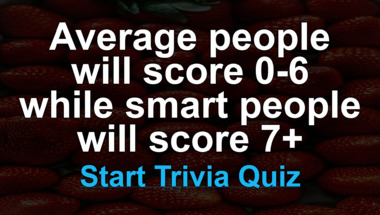 We challenge the whole damn In
Can you get 7 or more correct answers in this one?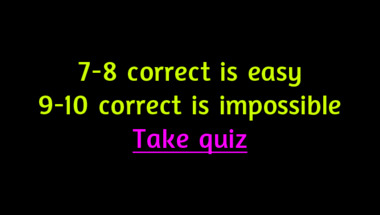 Beatles Song Quiz
Can you tell us the first word in these 10 songs?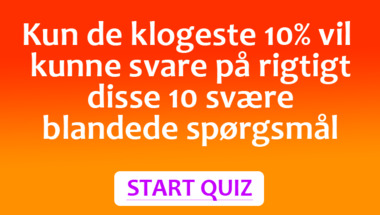 10 Trivia Questions
How smart are you really?