Quiz about 1960s song lyrics
Question 1 of 10
The Cascades were listening to the rhythm of which weather in 1963?
Question 2 of 10
What is golden, according to the Tremeloes?
Question 3 of 10
What did Emile Ford sing that he'd been counting instead of sheep in 1960?
Question 4 of 10
"I hear hurricanes a-blowing" is from which 1969 hit?
Question 5 of 10
What adjective described Gonzales in the song by Pat Boone?
Question 6 of 10
The Bonzo Dog Doo-Dah Band said that they were which type of spaceman?
Question 7 of 10
Which group were feeling "glad all over"?
Question 8 of 10
Where did Paul Anka tell you to put your head in 1960?
Question 9 of 10
Who sang that "something's gotten hold of my heart" in 1967?
Question 10 of 10
What did Manfred Mann sing that their name was in 1968?

Only the smartest people will
10 hard number puzzles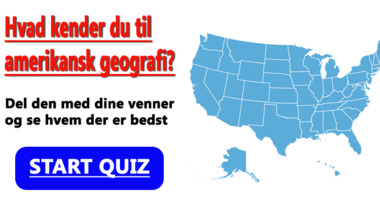 Tricky Math Test That Will Foo
The Real Question Is, Will It Fool You?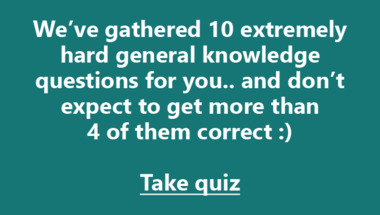 10 hard questions about scienc
Are you a genius?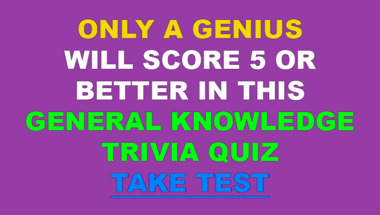 Quiz : Help us complete these
10 songs to guess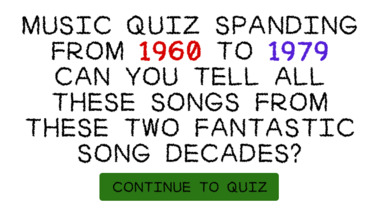 Can you guess what's in these
You can only reveal 40 boxes in total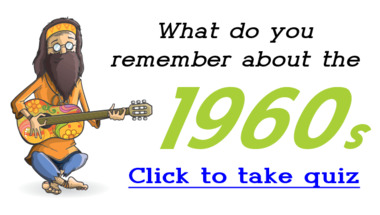 Fortnite test for experts
What do you know about Fortnite?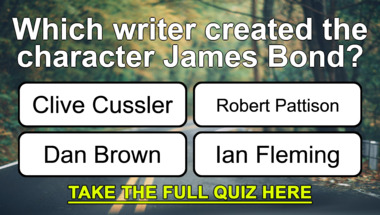 Math Quiz
Experts Only Please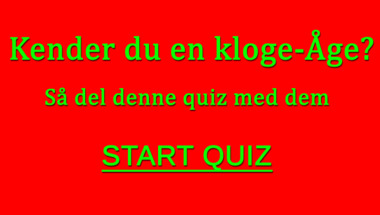 10 questions about world histo
Can you even get 5 correct?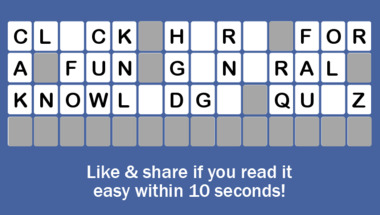 General Knowledge For Trivia L
How many correct will you get?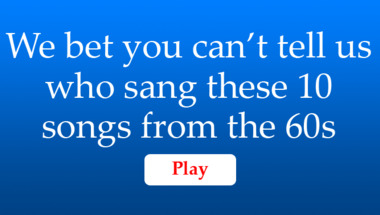 Which box follows the pattern?
5 challenges for you to solve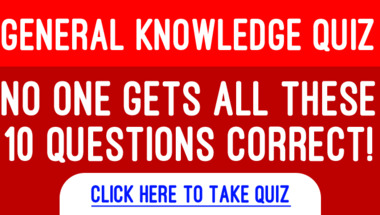 Trivia Quiz About 1967
What do you remember?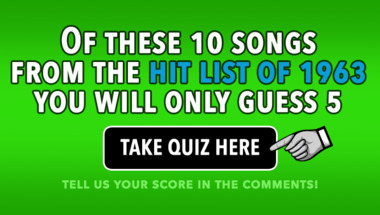 What number comes next?
Can you find the following number in these 5 sequences?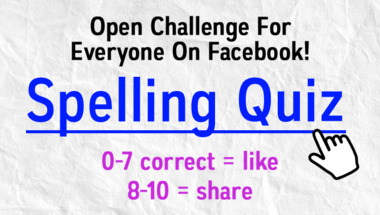 What number comes next?
90% struggles with challenges like this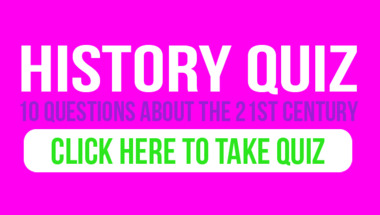 Tricky Math Test That Will Foo
Will You Get All 5 Equations Right?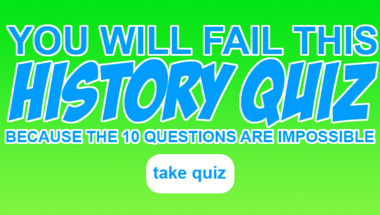 Only a genius will get 10 corr
How many correct will you get?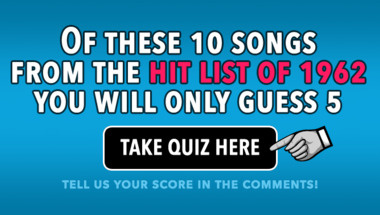 Did you enjoy this quiz?