World Geography Quiz
Question 1 of 10
The British Museum can be found in which European city?
Question 2 of 10
If you are from Ukraine you are known as what?
Question 3 of 10
Which country is home of Toyota cars?
Question 4 of 10
What is the only country in the world where Latin is the official language?
Question 5 of 10
What fashionable shopping avenue divides the East Side of New York City from the West Side?
Question 6 of 10
Which of these European countries has orange on their flag?
Question 7 of 10
Which organization voted in favor of a resolution ordering Israel to stop building barriers in 2003?
Question 8 of 10
What does Plato's work "The Republic" describe?
Question 9 of 10
In what continent is Bhutan located?
Question 10 of 10
What is the dominant religion in the Philippines?

10 questions about world histo
Can you even get 5 correct?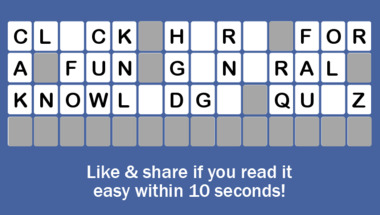 10 hard questions about scienc
Are you a genius?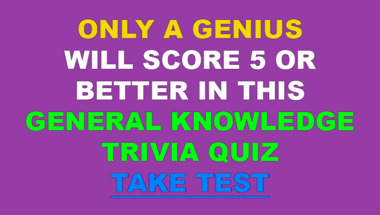 95% can't solve this 5 tricky
Can you?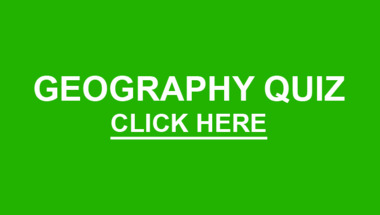 Only a genius will get 10 corr
How many correct will you get?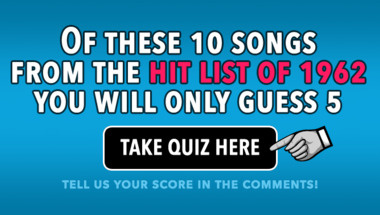 Math Quiz
Experts Only Please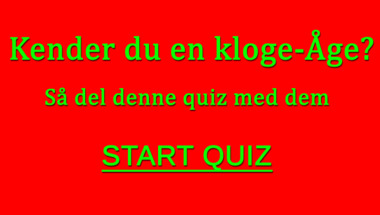 Tricky Math Test That Will Foo
Will You Get All 5 Equations Right?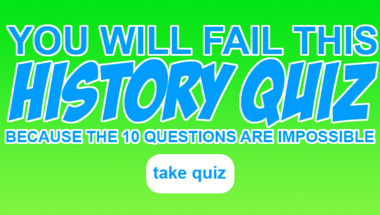 Trivia Quiz About 1967
What do you remember?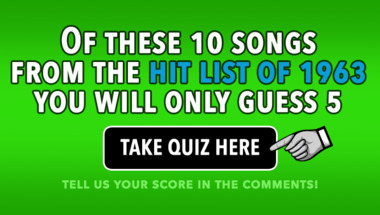 1960s Music Quiz
And You Will Fail At Least 50% Of The Questions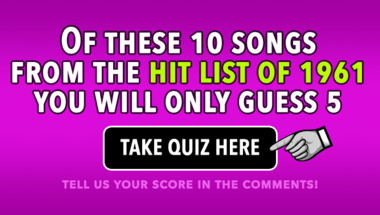 Only the smartest people will
10 hard number puzzles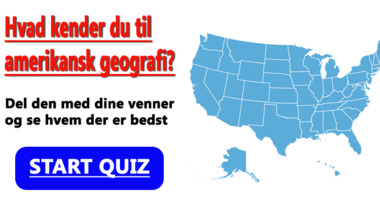 Tricky Math Test That Will Foo
The Real Question Is, Will It Fool You?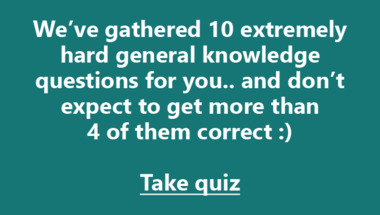 Can you guess what's in these
You can only reveal 40 boxes in total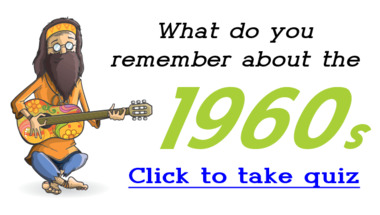 The ultimate eye test!
Do you see any difference between the left and right image?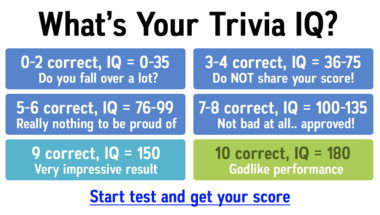 Fortnite test for experts
What do you know about Fortnite?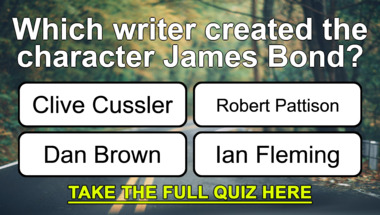 Can you spot when something is
People with an eye for detail will nail this one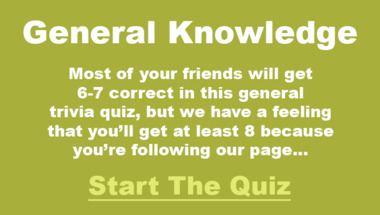 What number comes next?
Can you find the following number in these 5 sequences?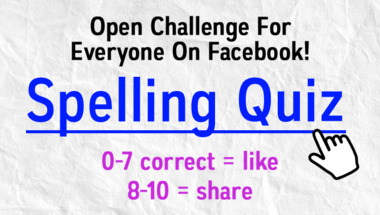 Did you enjoy this quiz?