History Quiz (1960-1969)
Question 1 of 10
What was the name of the first supersonic airliner created by engineers in France and England that had its maiden flight in 1969?
Question 2 of 10
In December of 1961, the Beatles agreed to be managed by whom?
Question 3 of 10
In 1966, Beatle John Lennon said they are more popular that who?
Question 4 of 10
In December of 1963, Kenya declared its independence from which European country?
Question 5 of 10
In 1964, the Italian government requested international aid to help preserve what national landmark?
Question 6 of 10
In 1965, the British Broadcasting Corporation begins broadcasting on a second station called?
Question 7 of 10
What country threatened Cyprus with an invasion in 1964?
Question 8 of 10
In December of 1963, the Berlin wall was opened to what group?
Question 9 of 10
In March 1963, English government minister John Profumo denied what allegations?
Question 10 of 10
In 1965, Israeli government officials began diplomatic talks with what European country?

10 questions about world histo
Can you even get 5 correct?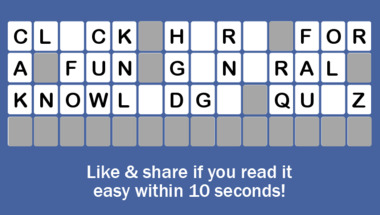 10 hard questions about scienc
Are you a genius?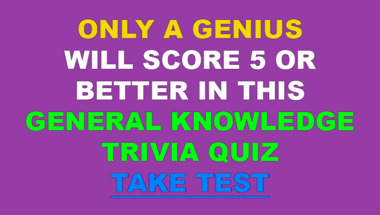 95% can't solve this 5 tricky
Can you?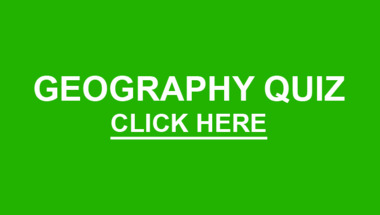 Only a genius will get 10 corr
How many correct will you get?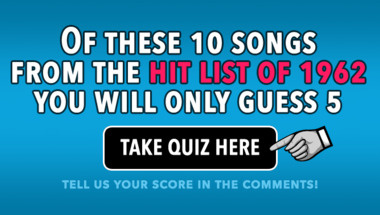 Math Quiz
Experts Only Please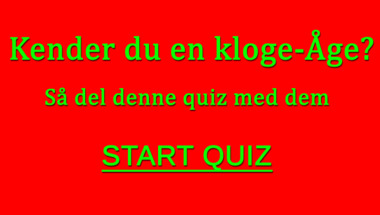 Tricky Math Test That Will Foo
Will You Get All 5 Equations Right?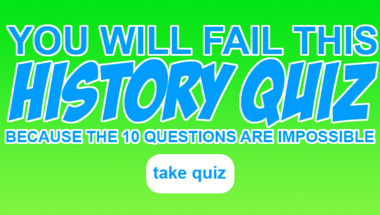 Trivia Quiz About 1967
What do you remember?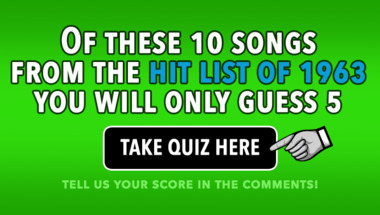 1960s Music Quiz
And You Will Fail At Least 50% Of The Questions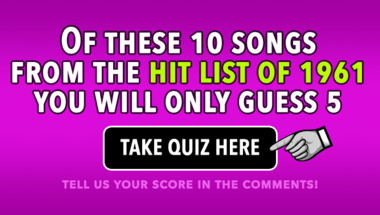 Only the smartest people will
10 hard number puzzles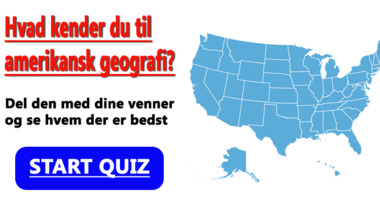 Tricky Math Test That Will Foo
The Real Question Is, Will It Fool You?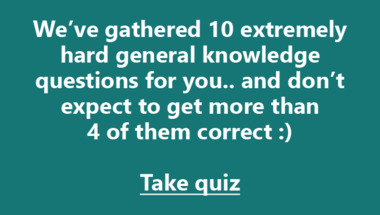 Can you guess what's in these
You can only reveal 40 boxes in total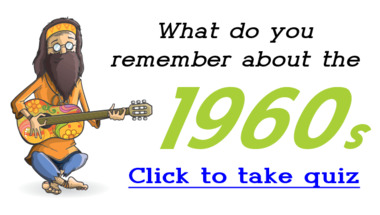 The ultimate eye test!
Do you see any difference between the left and right image?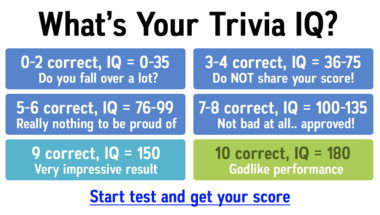 Fortnite test for experts
What do you know about Fortnite?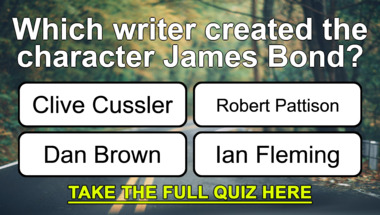 Can you spot when something is
People with an eye for detail will nail this one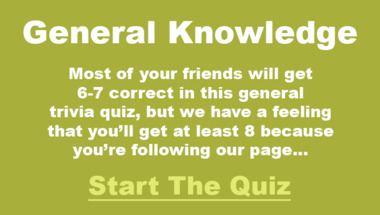 What number comes next?
Can you find the following number in these 5 sequences?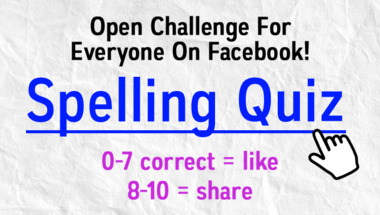 Did you enjoy this quiz?