General Knowledge For Trivia People
Question 1 of 10
How were outlaws Robert Leroy Parker and Henry Longabough better known?
Question 2 of 10
Imelda Marcos was famous for her shoe obsession but of which country was she the First Lady?
Question 3 of 10
If you were in Orange County, California, which ocean could you swim in?
Question 4 of 10
What forgetful character does Nemo's dad team up with in Disney's "Finding Nemo"?
Question 5 of 10
Standard fare in Britain at Christmas, to which continent is the turkey native?
Question 6 of 10
What is the southernmost point of South America called?
Question 7 of 10
In Dickens' 'A Christmas Carol', what is Tiny Tim's surname?
Question 8 of 10
Charlie and the Chocolate Factory' is a 1964 children's book from which author?
Question 9 of 10
In what state would you find the city of Kissimmee?
Question 10 of 10
Which of the following is a Meteoriticist?

Quiz : Songs of the 1960s
How many correct will you get?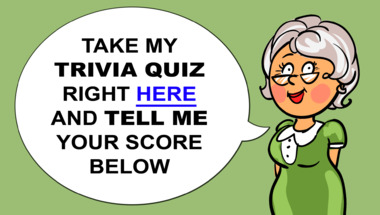 Trivia Quiz with 10 mixed ques
And 10 more questions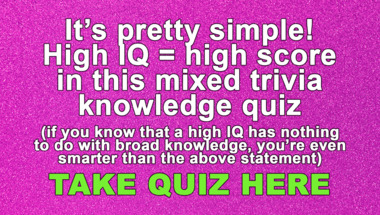 General Trivia Quiz
10 questions to test your knowledge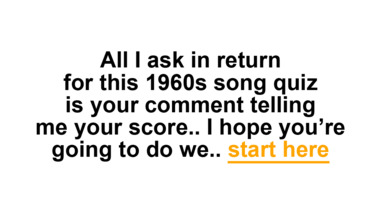 Quiz : Song lyrics of the 1960
How many correct will you get?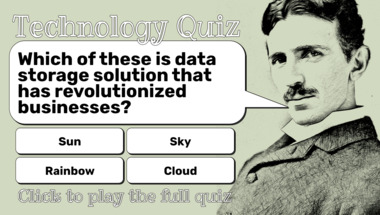 Quiz : We removed a word from
Can you help us find the missing words?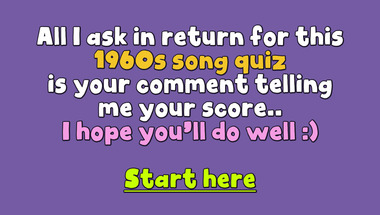 Can you guess these 10 songs f
Take the quiz & tell us your score in the com..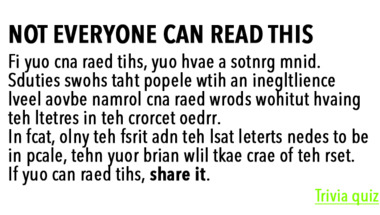 Trivia Quiz For Smart People
Tell your score in the comments!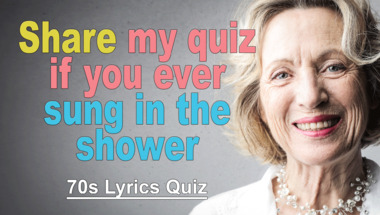 1950s Movies Quiz
How many correct will you get?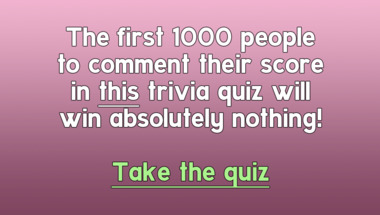 You will score 7/10 in this tr
How many of them will you answer correctly?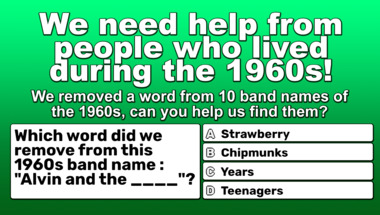 How smart are you?
Trivia quiz for experts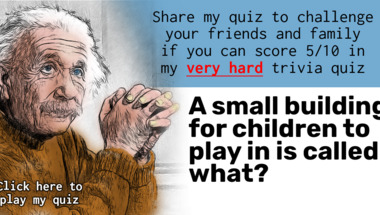 Science & Nature Trivia Quiz
Let's see how smart you really are!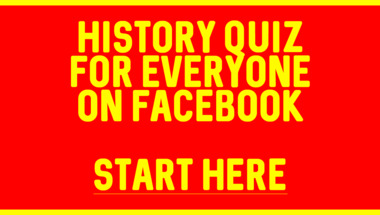 A quiz for everyone (Trivia)
Tell us your result in the comments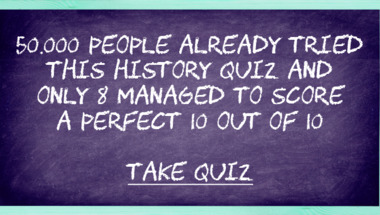 What do you know about history
10 questions to test your knowledge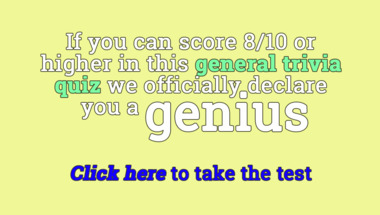 Quiz : 1967 hit list songs
Tell us your score in the comments :)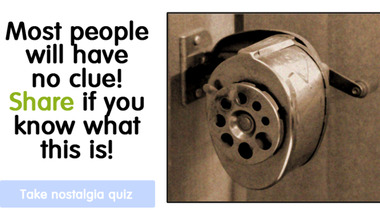 Quiz : 7-8 correct is no chall
9-10 correct is almost impossible