70s Lyrics Quiz
Question 1 of 10
What was in the cradle, in the lyrics of a Harry Chapin song?
Question 2 of 10
What day of the week did the Boomtown Rats dislike in their 1979 hit?
Question 3 of 10
"So kiss me and smile for me, Tell me that you'll wait for me" is from which song?
Question 4 of 10
"I know your eyes in the morning sun" is the first line of which Bee Gees song?
Question 5 of 10
What was Billie Jo Spears putting on the ground in 1975?
Question 6 of 10
"Mucho mistrust, love's gone behind" is from which Blondie song?
Question 7 of 10
What colour of Betty were Ram Jam singing about?
Question 8 of 10
Sparks sang that what wasn't big enough for the both of us?
Question 9 of 10
What name does Steve Miller say that some people call him in "The Joker"?
Question 10 of 10
What kind of champagne was on ice in the Hotel California?

Trivia quiz for smart people
How many correct will you get?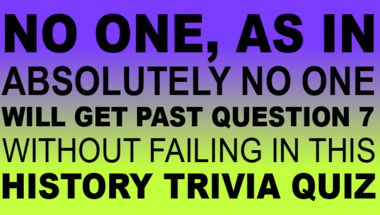 Trivia Quiz For Experts
10 Outrageous Questions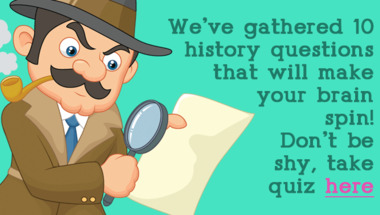 Super hard trivia quiz
10 Crazy Hard Questions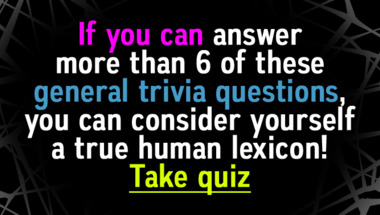 Quiz : TV of the 1970s
How many correct answers will you get?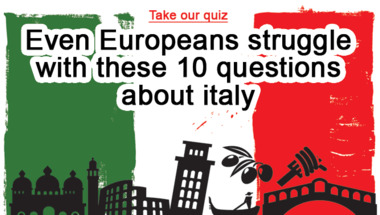 Quiz : Songs on the hit list i
How good is your memory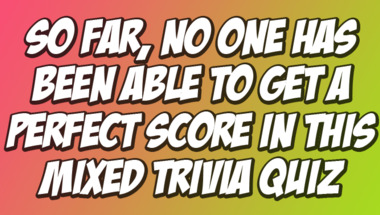 10 General Knowledge Questions
Let's see how smart you really are!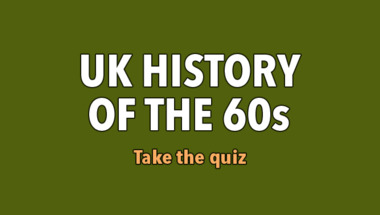 World History Quiz
10 questions to test your knowledge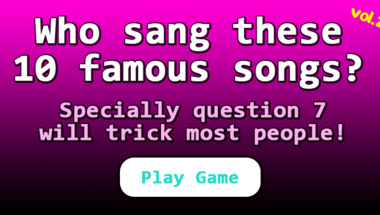 History Quiz
10 questions to test your knowledge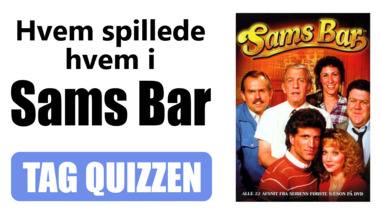 Super Hard General Knowledge Q
10 Completely Impossible Questions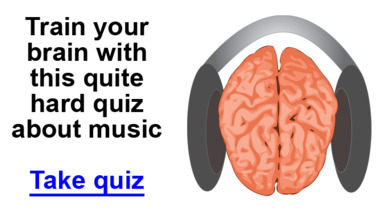 Food Quiz : "A "fritter" is sw
Quite hard quiz. Score 6/10 to pass.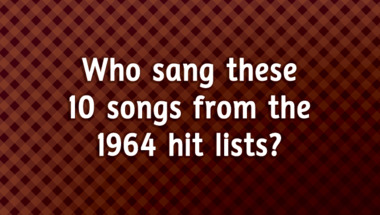 Impossible general knowledge q
Let's test your trivia skills!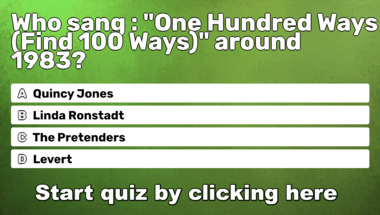 Trivia Quiz for the smartest
Question 8 will be your nemesis!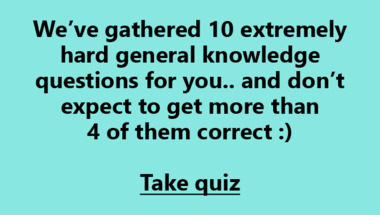 Trivia Quiz
How many correct answers will you get?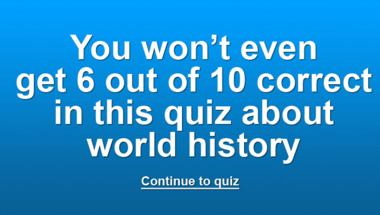 10 question trivia quiz
Smart test for the elite ;)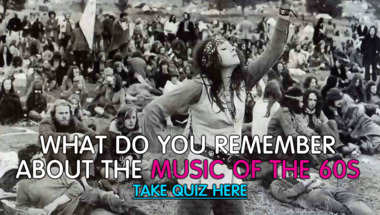 1960s History Quiz
10 questions to test your knowledge